REFRESCOS, ZUMOS
Sodas, bottled juices
CERVEZA SAN MIGUEL
Beer San Miguel
CERVEZA HEINEKEN
Beer Heineken
CERVEZA CORONA
Beer Corona
CERVEZA SIN ALCOHOL
Beer Alcohol Free
SMOOTHIES
Fresh natural juices
PINEAPPLE SUNSET
Piña, papaya y mango
Pineapple, papaya & mango
STRAWBERRY FANTASY
Plátano y fresa
Banana & strawberry
RASPERRY HEAVEN
Manzana, frambuesa, mora y mango
Apple, raspberry, blackberry & mango
GREEN REVIVER
Col, mango, plátano y limoncello
Kale, mango, banana & limoncello
JUNGLE JUICE
Mango, fresa, arándano y açai
Mango, strawberry. bluberry & açai
CARROT BOOST
Zanahoria, piña, papaya y goji
Carrot, pineapple, papaya & goji berries
ZUMO NATURAL (en temporada)
Fresh natural juices (in season)
LIMONADA DE LA CASA
Homemade limonade
DOBLE EXPRESSO
Double expresso
CAFÉ CON LECHE
Coffee with milk
CAFÉ CON LECHE DE SOJA, SIN LACTOSA, ALMENDRA o AVENA
Soy milk, without lactose, almond or oat milk
LATTE CON LECHE SOJA, SIN LACTOSA O ALMENDRA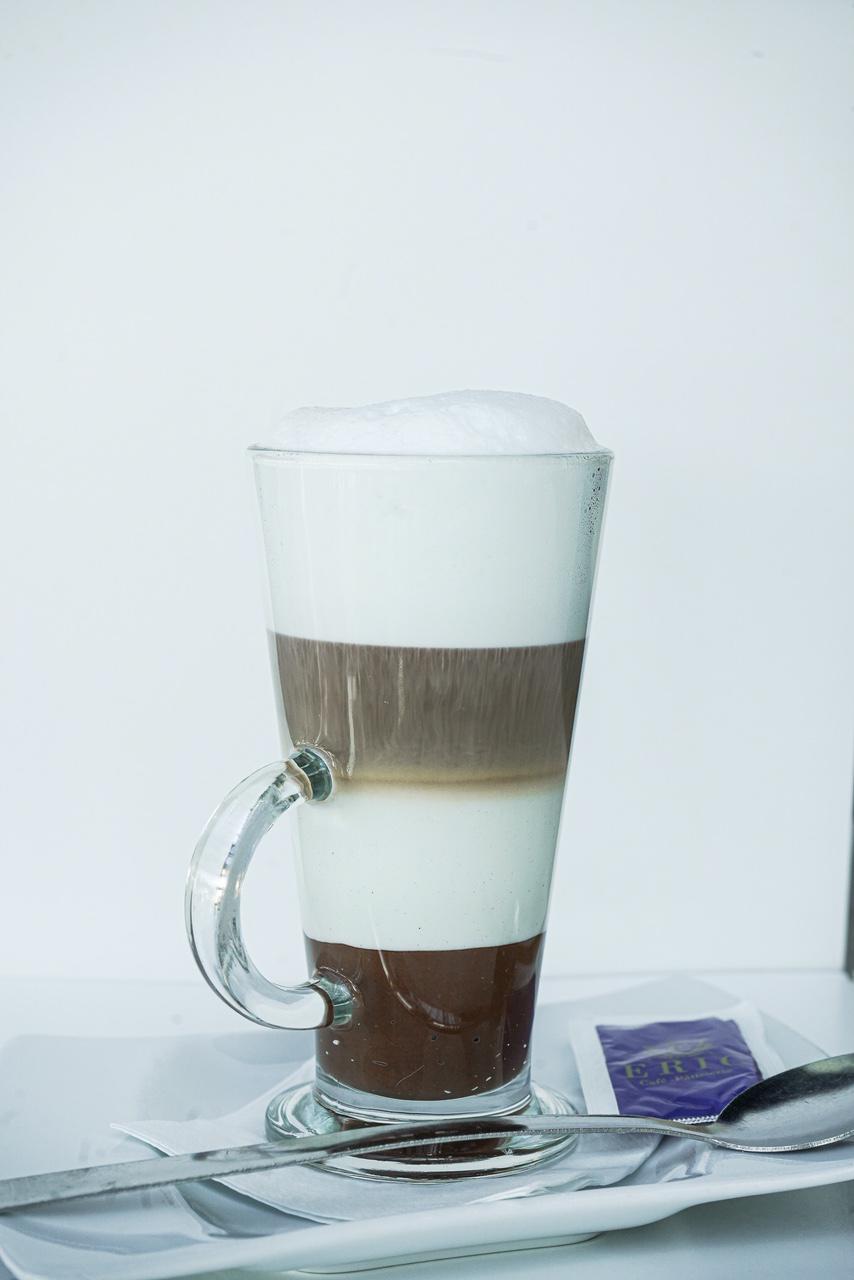 LATTE CARAMELO CON LECHE SOJA, SIN LACTOSA O ALMENDRA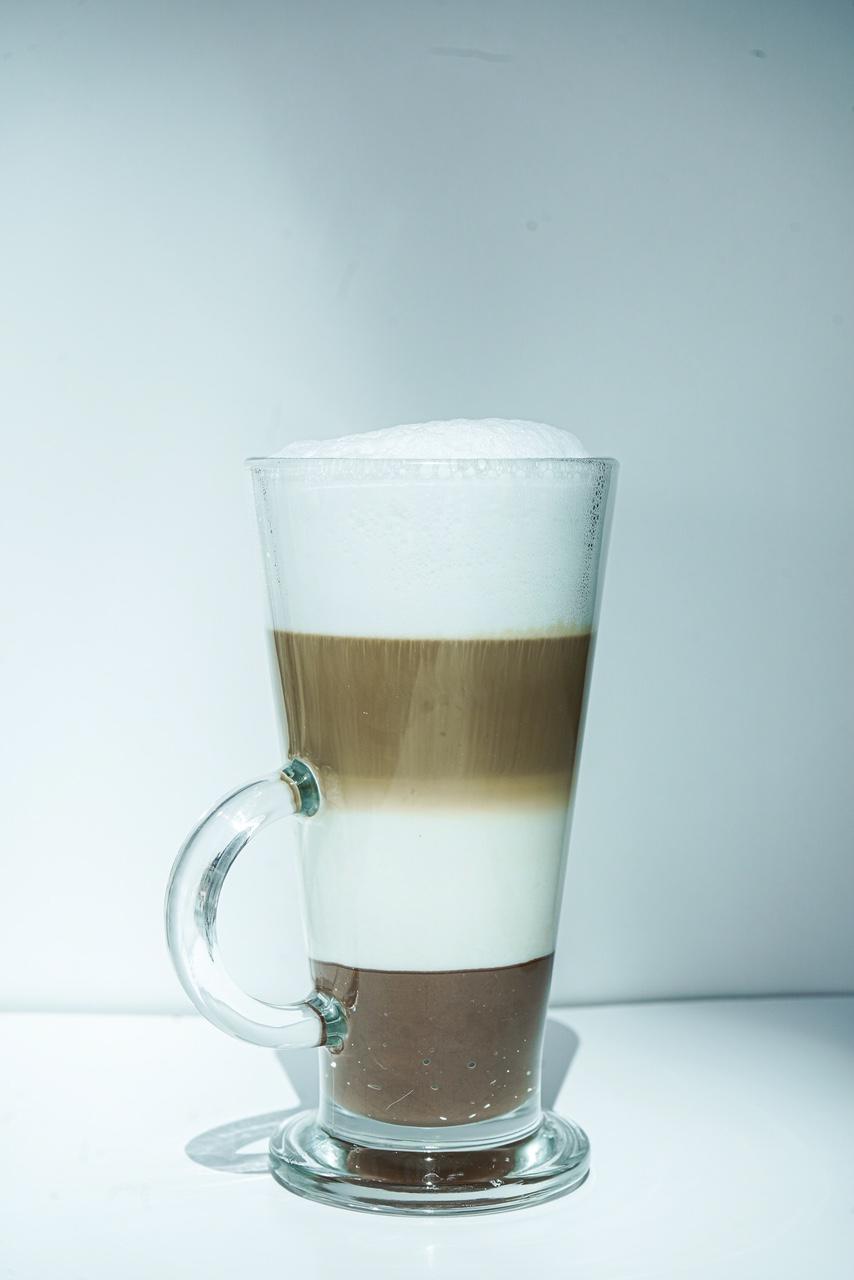 LATTE NUTELLA CON LECHE SOJA, SIN LACTOSA O ALMENDRA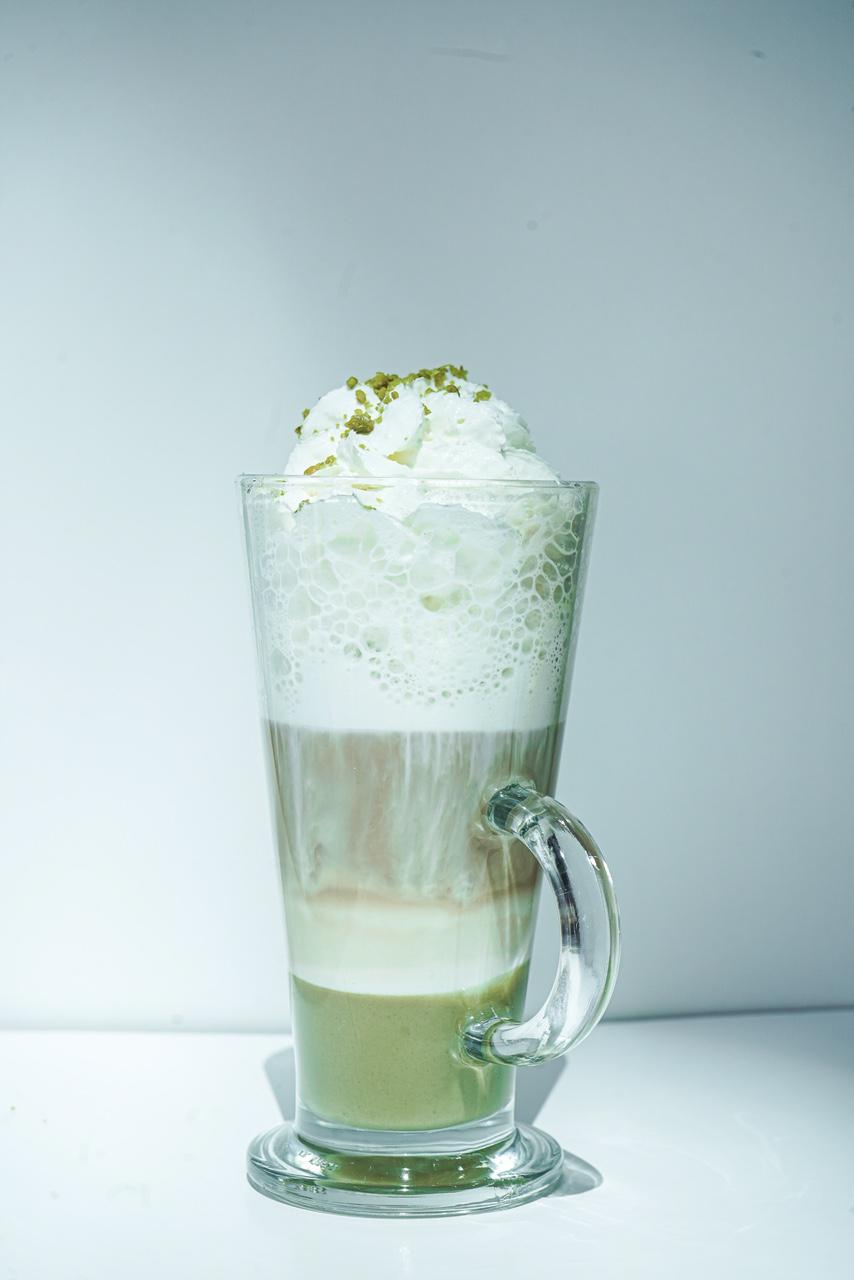 PISTACHO DREAM
Crema de pistacho, leche, café, nata montada, decoración pistacho
Pistacho cream, milk, coffee, wipe cream, fresh pistacho
PISTACHO DREAM CON LECHE DE SOJA, SIN LACTOSA O ALMENDRA
Crema de pistacho, leche, café, nata montada, decoración pistacho
Pistacho cream, milk, coffee, wipe cream, fresh pistacho
CAPPUCCINO CON LECHE DE SOJA, SIN LACTOSA O ALMENDRA
CAFÉ IRLANDÉS
Irish Coffee 
COLA CAO CON LECHE DE SOJA, ALMENDRA O SIN LACTOSA
CHOCOLATE CALIENTE
Hot dark chocolate
TÉ & SELECCIÓN DE INFUSIONES
Tea & Selection of infusions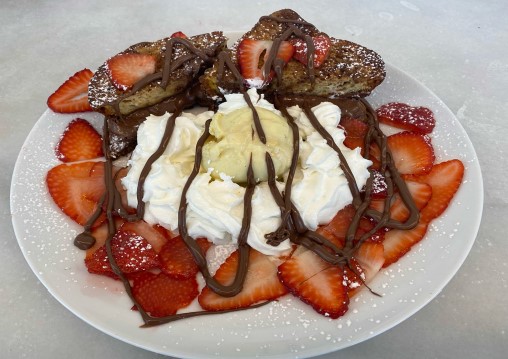 STUFFED NUTELLA FRENCH TOAST
Nuestro pan Brioche preparado con Leche, Huevos, Canela y
relleno de Nutella, decorado con Fresas, Helado de Vainilla,
Nata y Nutella
STUFFED NUTELLA FRENCH TOAST
Our Brioche bread with Milk, Eggs, Cinnamon, Nutella,
decorated with Strawberries, Vanilla Ice Cream, fresh Cream
and Nutella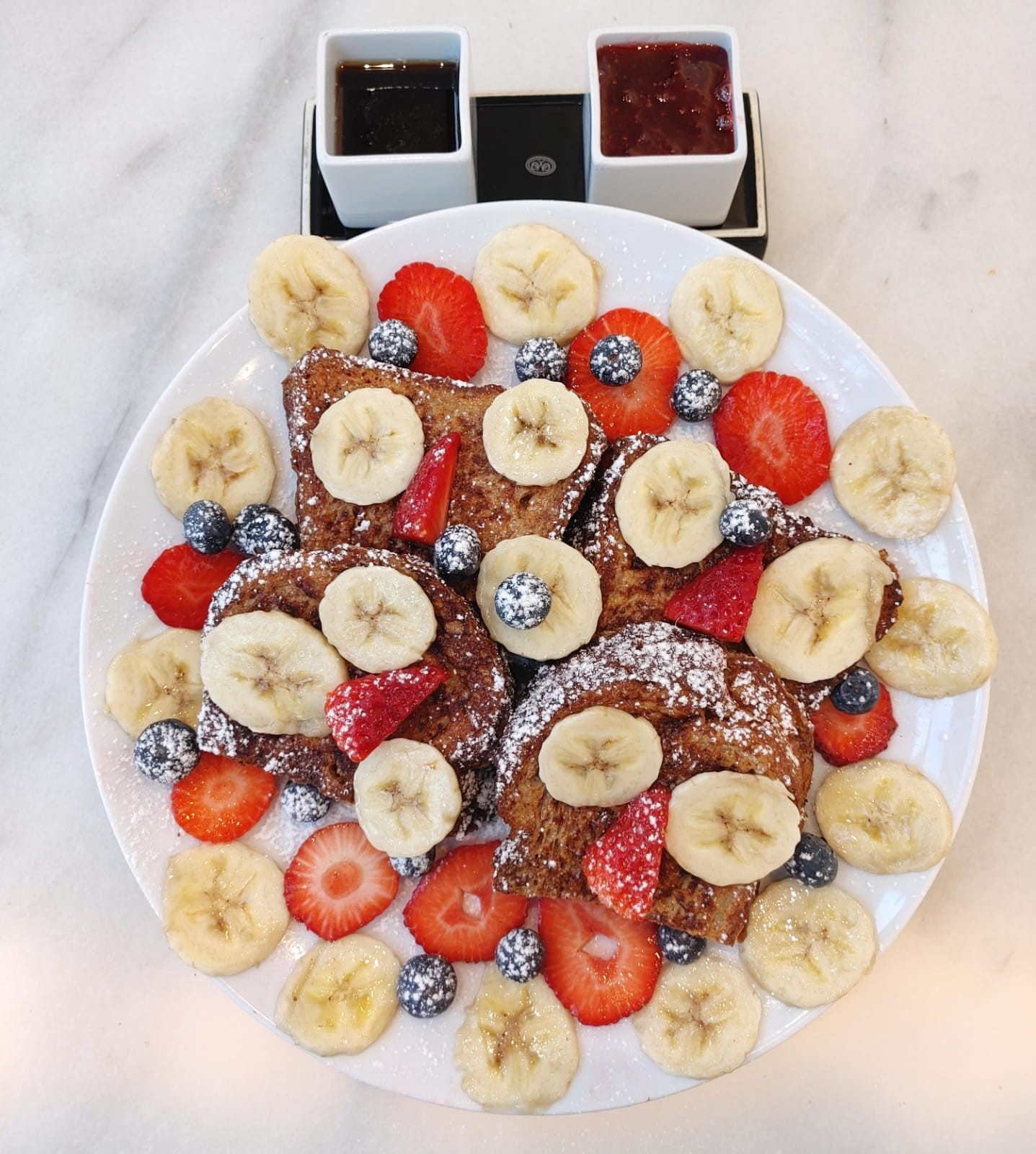 FRENCH TOAST
Nuestro Pan Brioche preparado con Leche, Huevos, Canela y Vanilla. Decorado con Fresa , Arándanos y Plátanos Naturales. Acompañado de nuestra Mermelada de Fresa Casera y con 100% puro Jarabe de Arce de Cañada
FRENCH TOAST
Our Brioche Bread prepared with Milk, Eggs, Cinnamon and Essence of Vanilla, decorated with fresh Strawberry, Blueberry and Bananas. Our Home Made Strawberry Jam and 100% Pure Canadian Maple Syrup

TOSTADA DE MANTEQUILLA Y MERMELADA
Toast with butter and jam
CROISSANT DE MANTEQUILLA Y MERMELADA
Croissant with butter and jam 
PITUFO TOMATE Y ACEITE
Bread with tomato and olive oil
PITUFO CATALÁN
Bread with serrano ham, olive oil and tomato
PITUFO JAMÓN YORK Y QUESO
Bread with ham and cheese 
PITUFO DE PAVO Y QUESO
Bread with turkey and cheese 
CROISSANT JAMÓN YORK Y QUESO
Croissant with ham and cheese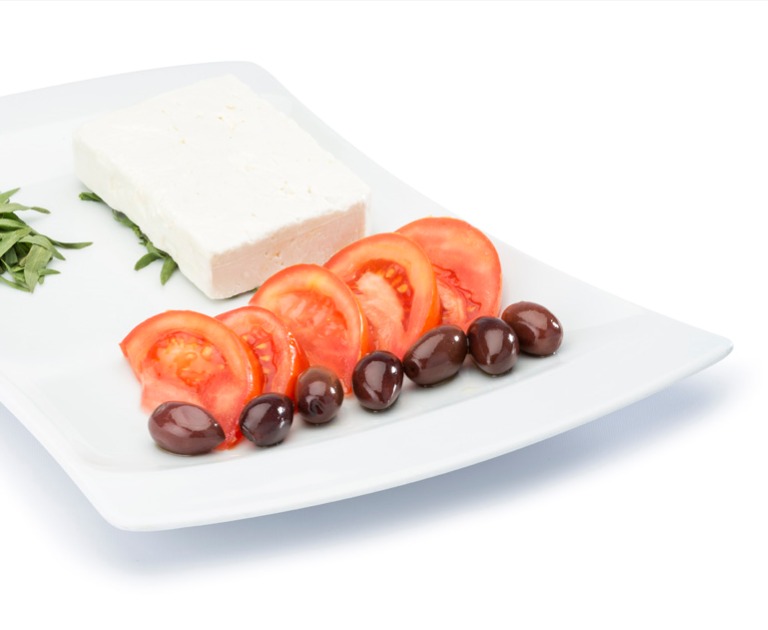 PLATO DE QUESO FETA
Tomate, aceitunas Kalamata, estragón
FETA CHEESE PLATE
Tomato, Kalamata olives, tarragon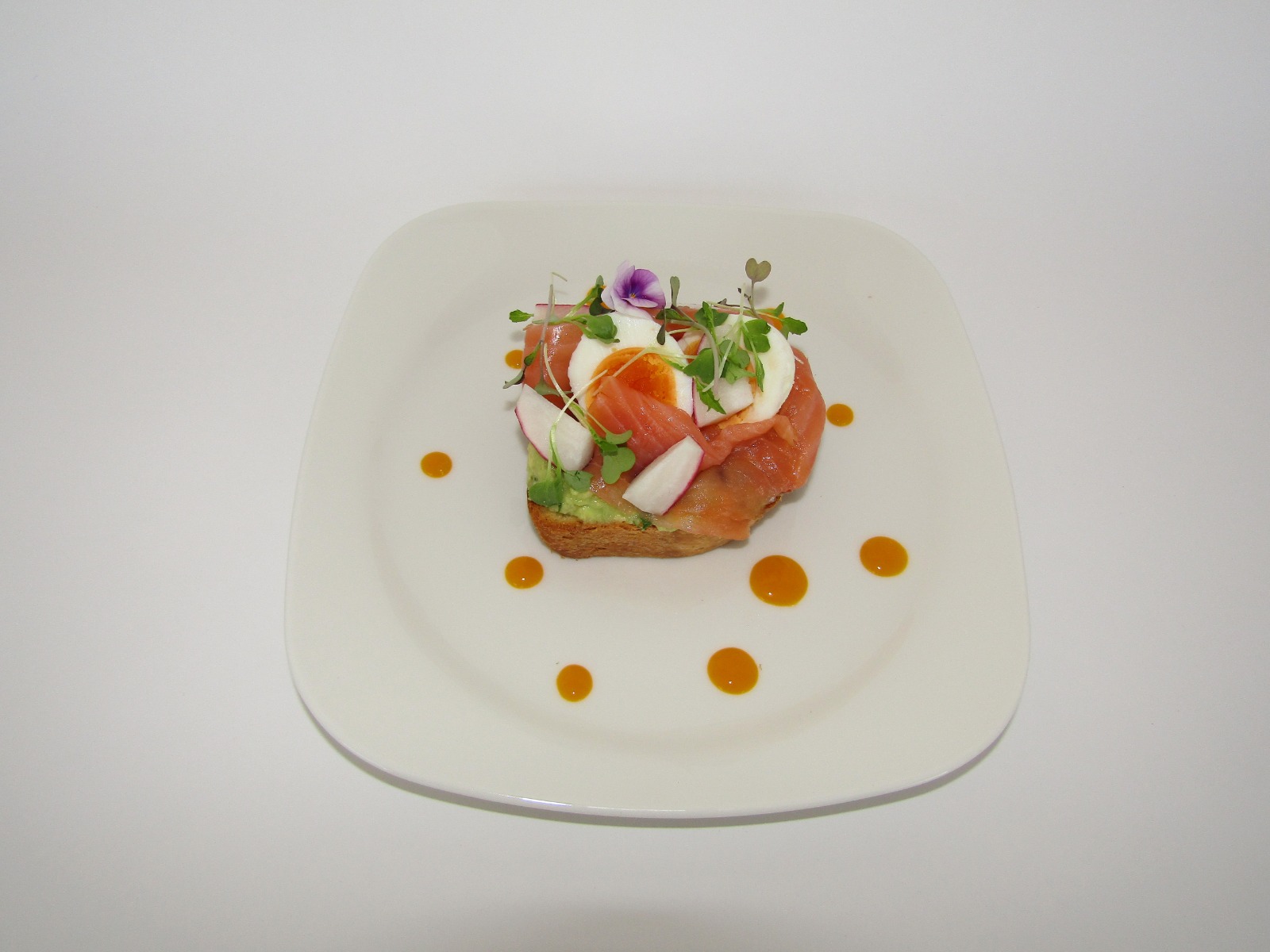 TOSTADA DE SALMÓN CON GUACAMOLE
Salmón ahumado, guacamole, sobre nuestro pan brioche con huevo cocido y brotes.
SALMON & AVOCADO TOAST
smoked salmon on a bed of guacamole and our brioche bread, eggs end microgreens.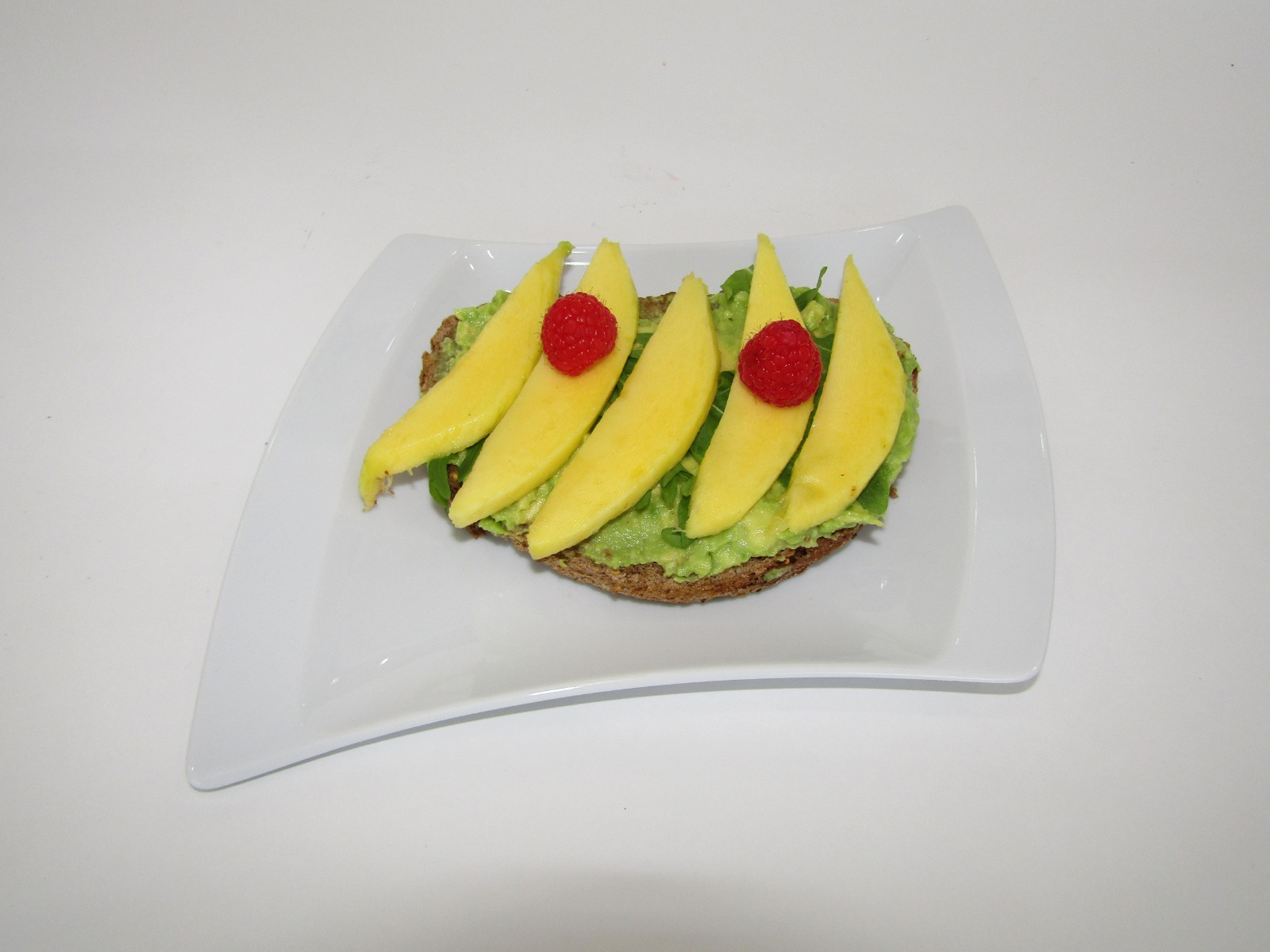 TOSTADA DE AGUACATE
Aguacate, mango fresco, frambuesa y rúcula sobre nuestro pan Selva Negra.
AVOCADO TOAST
Avocado and mango on our selva negra bread with ruccula and raspberries.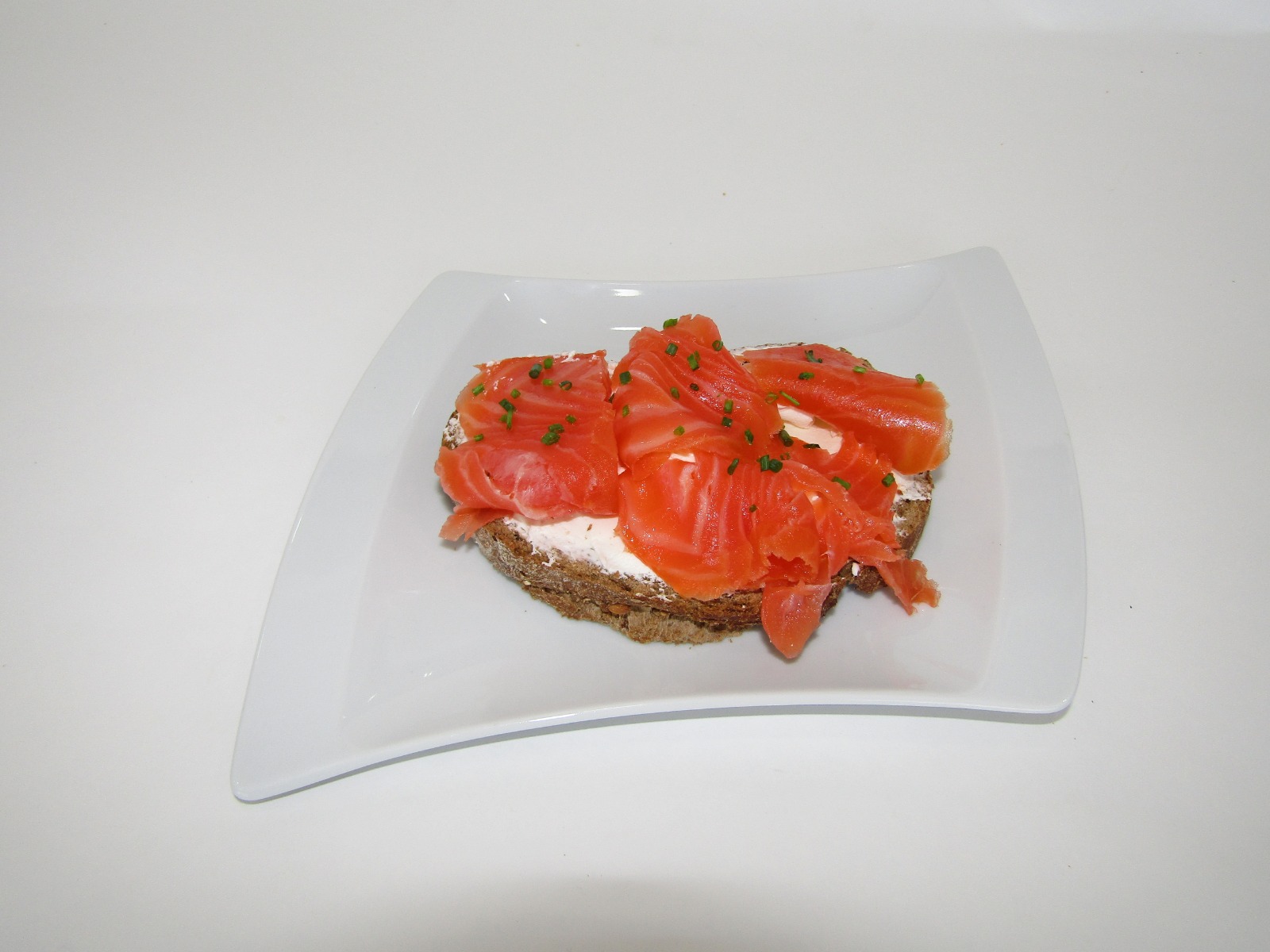 TOSTADA DE LOMO DE SALMÓN
Queso crema a las finas hierbas, lomo salmón ahumado y cebollino sobre nuestro pan Selva Negra.
SALMON TOAST
Top loin of smaked salmon with herbed cream cheese and chives on our selva negra bread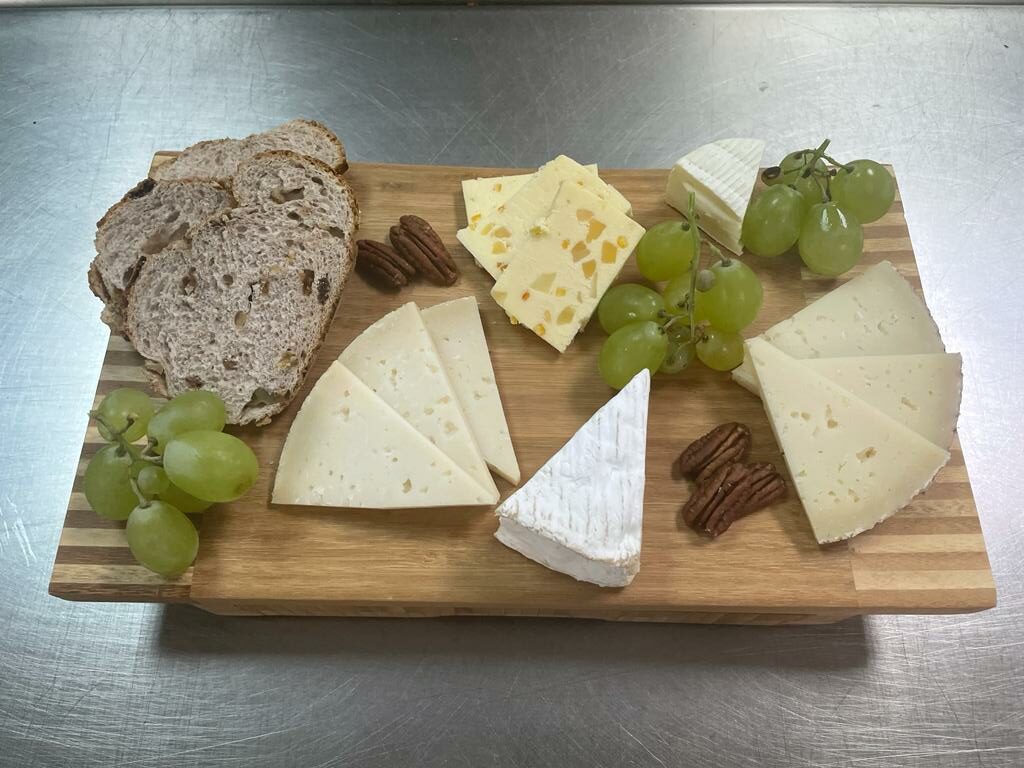 PLATO SURTIDO DE QUESOS
Surtido de Quesos servido con nuestro Pan especial de Pasas y Nueces, Uvas, Nueces Pecan y Chutney de Mango.
ASSORTED CHEESE PLATTER
Assorted Cheeses served with our Special Raisin and Walnut Bread, Grapes, Pecan Nuts and Mango Chutney.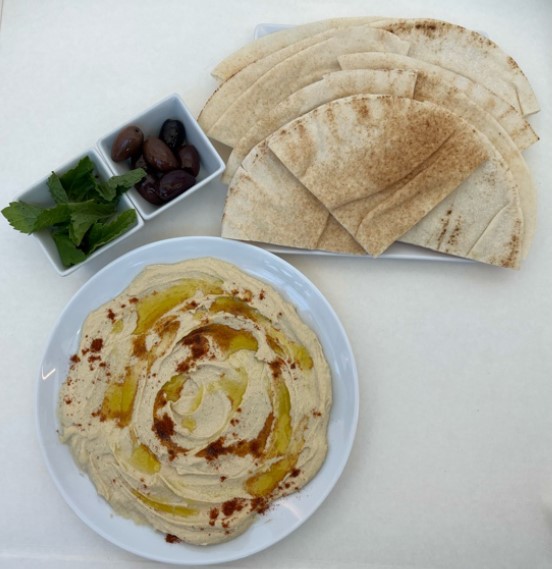 HUMMUS
Garbanzos, Crema de Sésamo, Lima, Sal y Pimienta
Chickpeas, Sesame Paste, Lime, Salt and Pepper
ROLLO DE ENSALADA DE HUEVOS
Huevos con mayonesa, mostaza y lechuga
EGGS SALAD ROLL
Eggs with mayonnaise , mustard and lettuce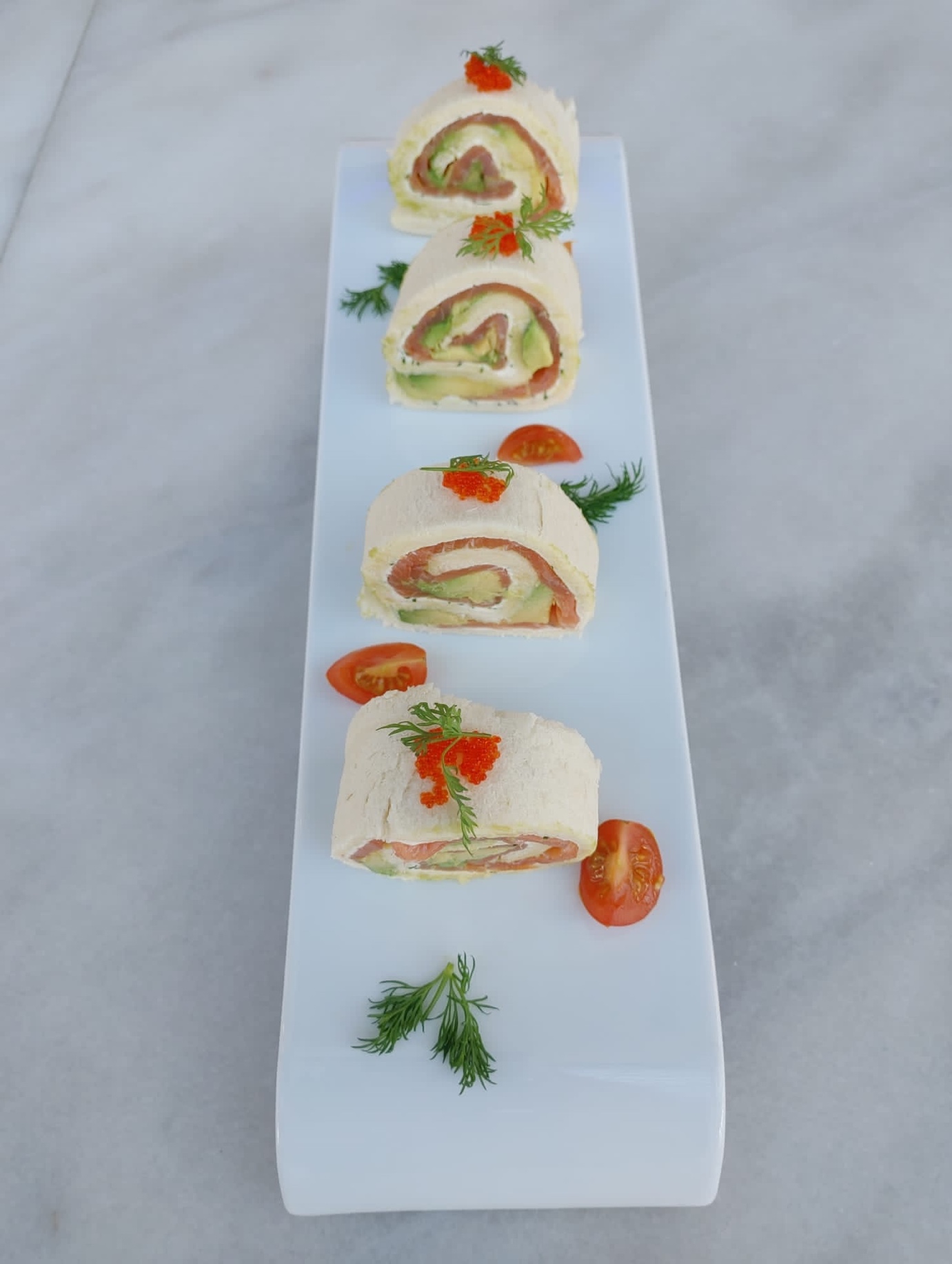 ROLLO SALMÓN
Crema de queso con hierbas, aguacate y salmón ahumado
SALMON ROLL
Cream cheese with herbs, avocado and smoked salmón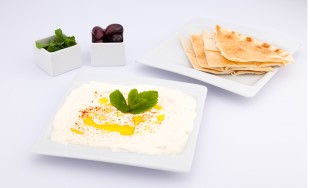 MARBELLA VIEW LABNEH
Queso crema de yogurt ligeramente salado servido con pan Pita, Aceitunas y Hierbabuena fresca
MARBELLA VIEW LABNEH
Lightly salted yogurt cream cheese served with Pita bread, Olives and Fresh mint.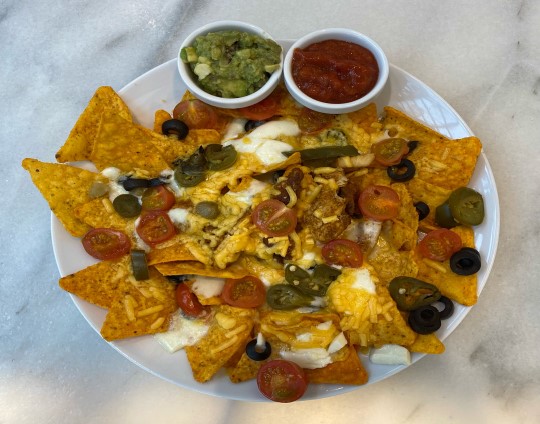 ERIC'S NACHO PLATER
Nachos, Pollo marinado con especias, Tomate Cherry,
Aceitunas Negras, Jalapeños, Queso Cheddar y Mozzarella
acompañado con salsa Mexicana y Guacamole casero
ERIC'S NACHO PLATER
Nachos, our marinated Chicken with Black Olives, Cherry
Tomatoes, Jalapeño Peppers, Cheddar Cheese and
Mozzarella Cheese with our side dish of homemade
Guacamole and Mexican sauce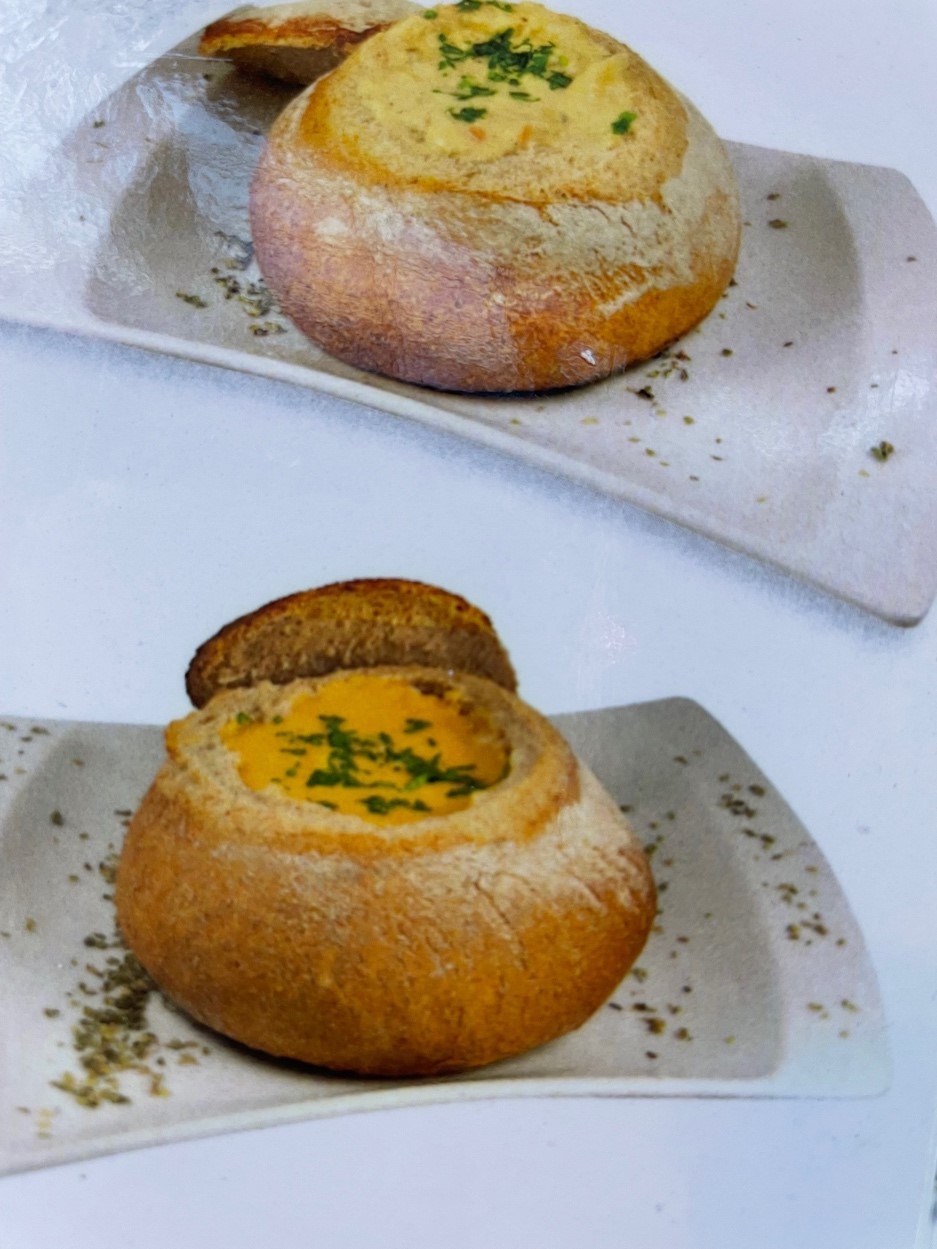 SOPA DE PATATA CON PUERRO
Servida en un Bol de nuestro Pan Casero, con Puerro, Zanahoria y Apio
POTATO LEAK SOUP
Served in our Famous Bread Bowl, Potatoes ,Leak, Carrots and Celery
SOPA CREMOSA DE ALMEJAS
Servida en un Bol de nuestro Pan Casero, con Almejas,Patatas, y apio.
NEW ENGLAND CLAM CHOWDER
Served in our Famous Bread Bowl, Clams, Potatoes and Celery.
SOPA DE BRÓCOLI CON QUESO CHEDDAR
Servida en un Bol de nuestro Pan Casero, con Brócoli, Queso Cheddar y Caldo de Pollo.
BRÓCOLI CHEDDAR SOUP
Served in our Famous Bread Bowl, Broccoli, Cheddar Cheese, and Chicken Stock.
TRADITIONAL AFTERNOON TEA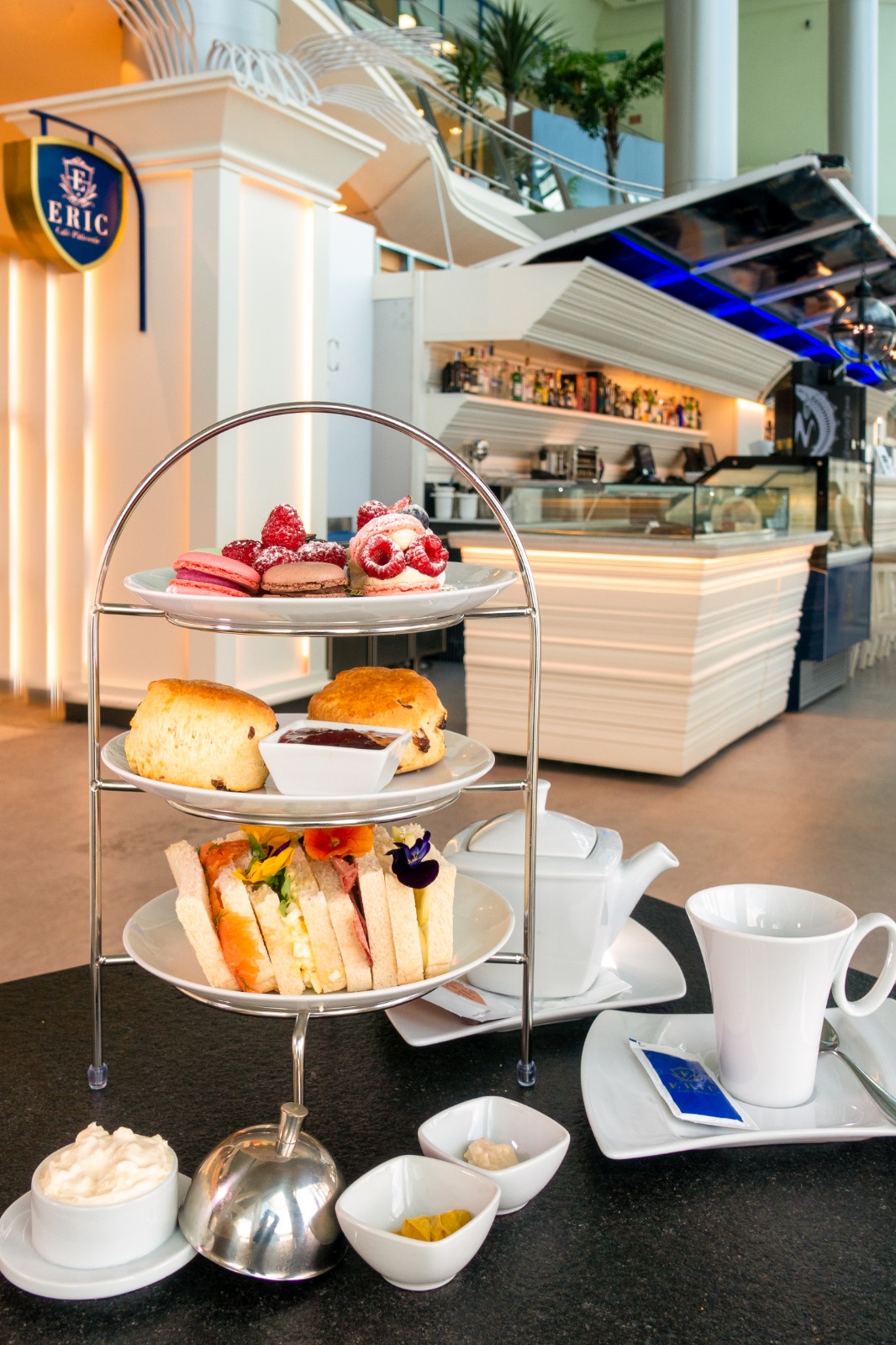 Diario desde las 13:00 hasta 17:00h.
SCONES DE PASAS CASEROS CON NATA Y MERMELADA DE FRESA DE LA CASA (2X)
All homedade raisin scones with clotted cream and strawberry jam
SURTIDO DE TES, CAFÉS Y MINI SANDWICHES:
An assortment of teas, coffee & finger sandwiches:
– Salmón ahumado y eneldo
– Smoked salmon and dill
– Ensalada de huevo con berto
– Egg salad with cress
– Pepino con crema de queso
– Cucumber and cream cheese
– Ensalada de Bonito del Norte
– Albacore Tuna Salad
SURTIDO DE PASTELES: Elige (2x) de nuestros mini pasteles y (2x) macarons
Assortment of pastries: your choice of (2x) of our mini pastries and (2x) of our macarons
32,00€ -P
con 200ml. Freixenet Cava 41,00€ -PP
con 200ml. Moët Chandon Champagne 57,00€ -PP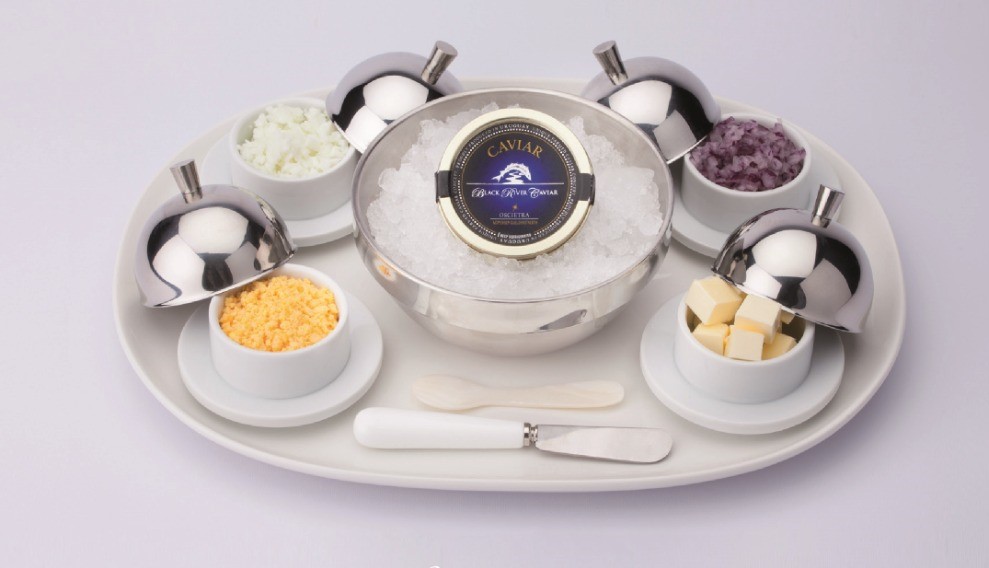 BLACK RIVER CAVIAR
20gr. 85,00€
30gr. 115,00€
50gr. 165,00€
100gr. 305,00€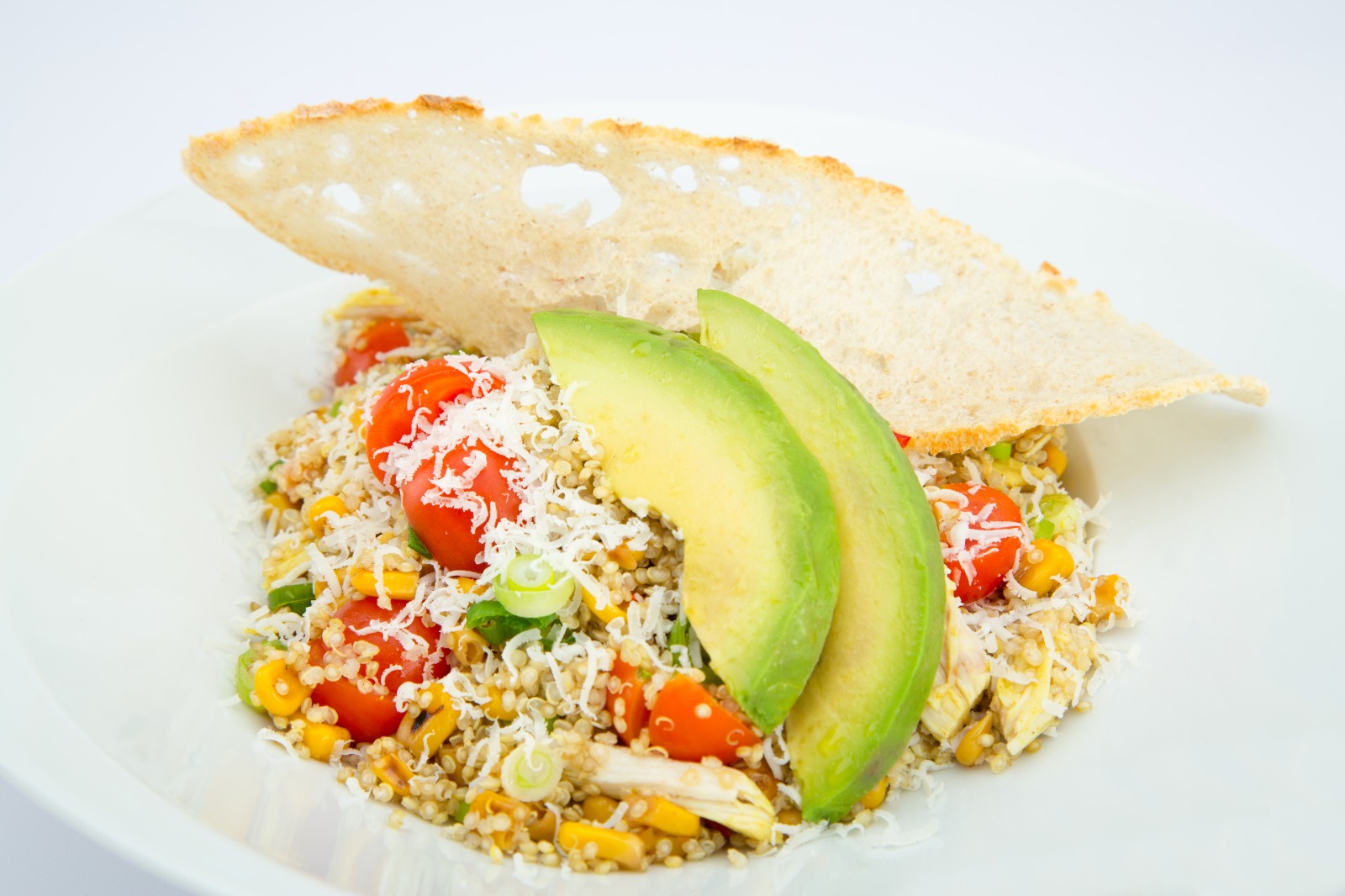 ENSALADA DE QUINOA CON POLLO
Quinoa, pollo, aguacate, tomate cherry, cilantro, jalapeño, ralladura de limón, cebolleta Holandesa, maíz dulce tostado y queso parmesano
QUINOA CHICKEN SALAD
Quinoa, chicken, avocado, cherry tomatoes, cilantro, jalapeño, lemon zest, spring onions, toasted sweet corn & Parmesan cheese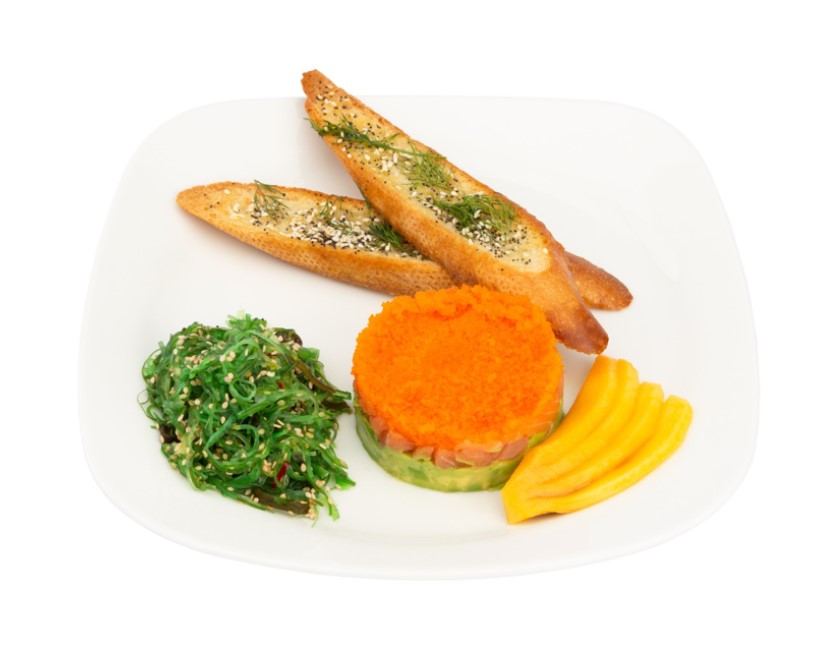 TARTAR DE LOMO DE SALMÓN AHUMADO
Lomo de Salmón Ahumado, Aguacate, Huevas de Pescado, Vinagreta
con Aceite de Oliva, Limon y Cebollino
SMOKED SALMON LOIN TARTARE
Smoked Salmón Loin, Avocado, Fish Roe and a Special Dressing withOlive Oil, Lemon and Chives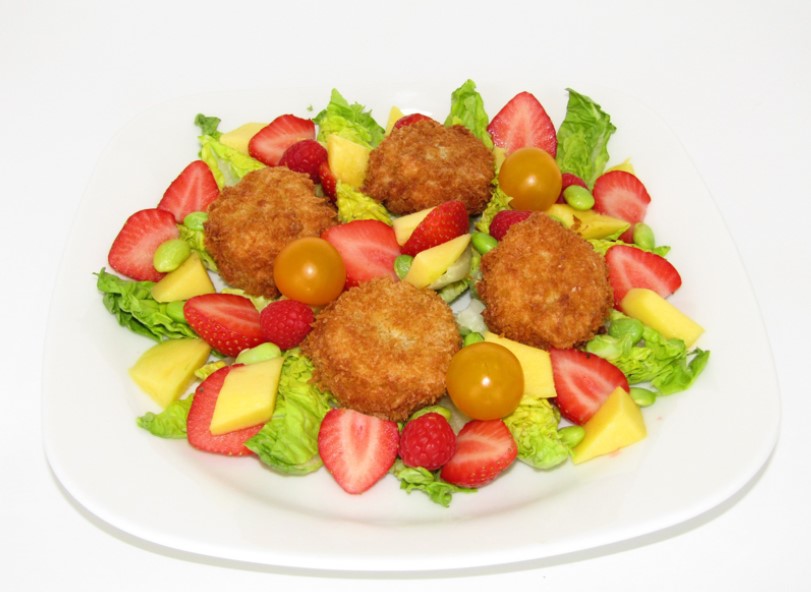 ENSALADA QUESO DE CABRA
Corazones de Lechuga, Queso Cabra Panko, Fresa, Frambuesa,
Mango, Tomates Cherry, Edamame y una Vinagreta de Albaricoque
GOAT CHEESE SALAD
Hearts of Lettuce, Panko Goat Cheese, Strawberry, Raspberry, Mango, Cherry Tomatoes, Edamame and an Apricot Vinagrette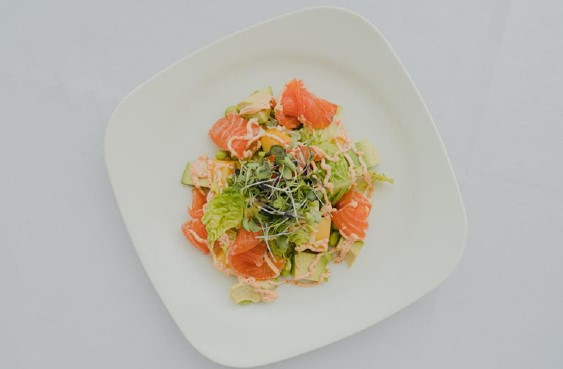 HOUSE SUMMER SALAD
Corazónes de Lechuga con Aguacate, Mango, Edamame,
Salmón preparado de la casa con Salsa Japonesa de Kimshi
HOUSE SUMMER SALAD
Hearts of Lettuce with Avocado, Mango, Edamame and
our Special Homemade Salmón and Japanese Kimshi Sauce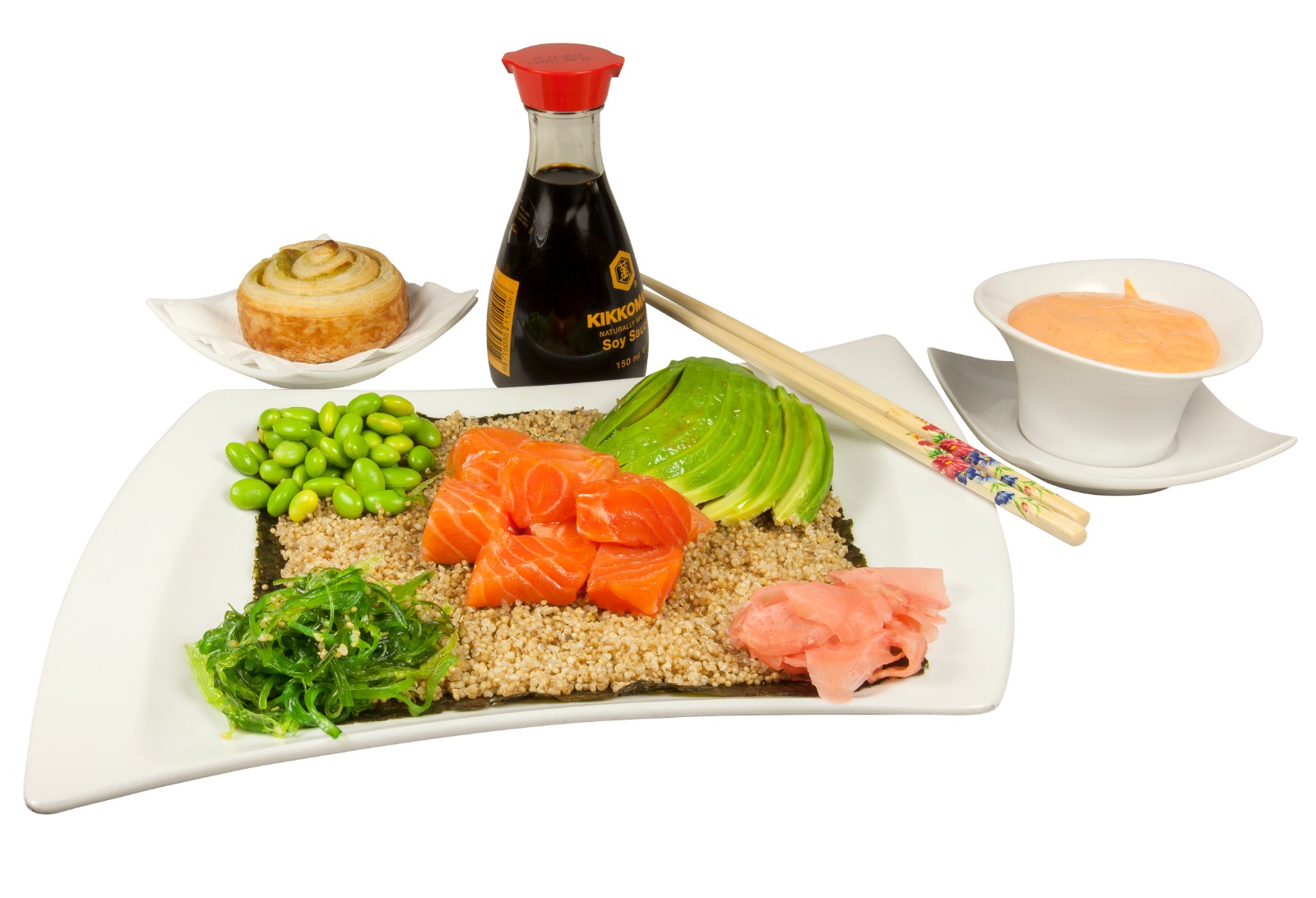 ENSALADA DE SUSHI
Salmón servido en una cama de algas y quinoa con aguacate, edamame, ensalada de algas y jengibre
SUSHI SALAD
Salmon served on a bed of sea weed and quinoa with avocado, edamame, sea weed salad & ginger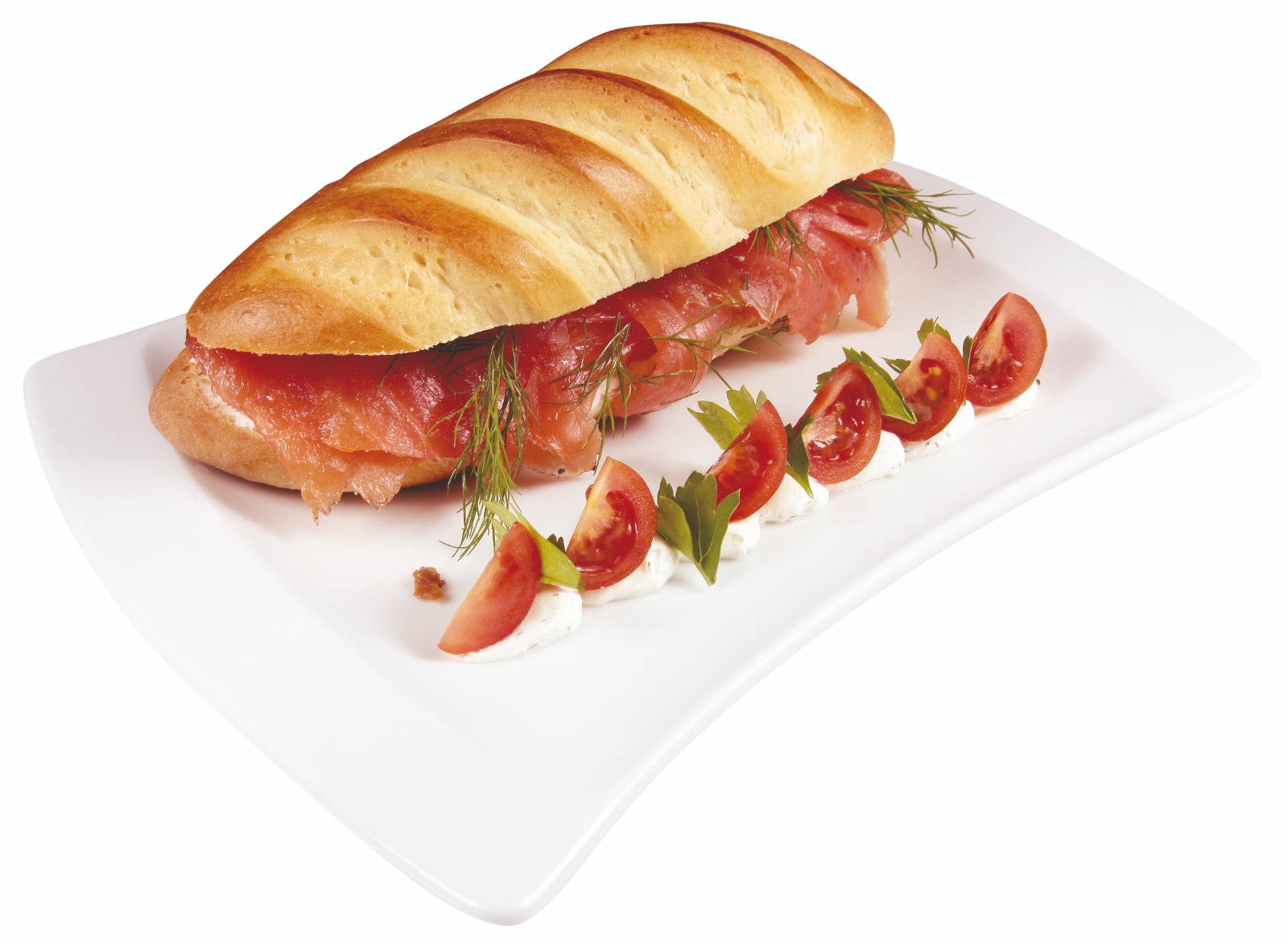 VIENNOIS DE SALMÓN
Viennois con salmón ahumado, crema especial de queso, hierbas y tomate.
SALMON VIENNOIS
Viennois with smoked salmon, a special cream cheese with herbs & tomatoes.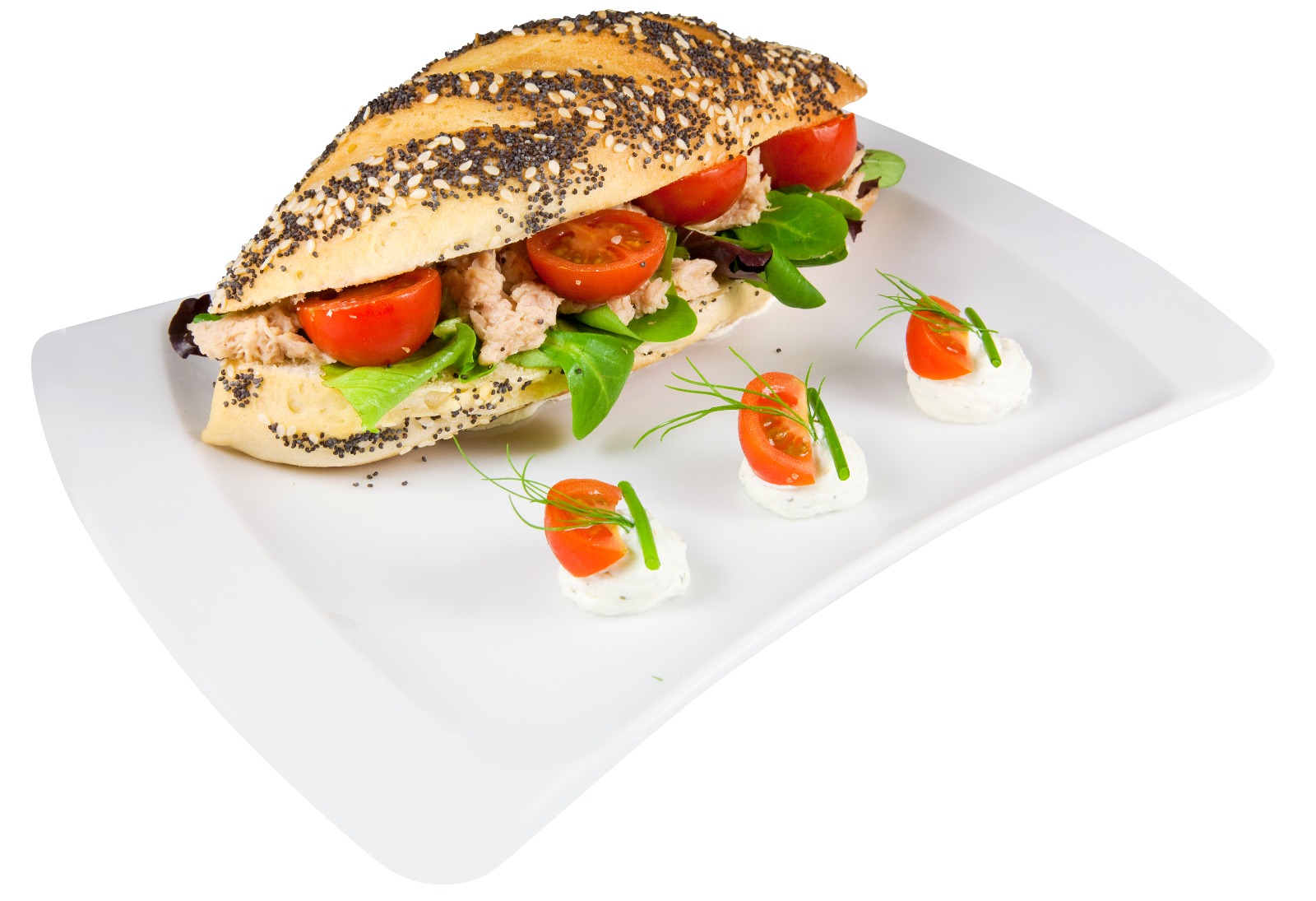 VIENNOIS CON BONITO DEL NORTE
Ensalada de bonito del Norte, tomate y lechuga, servida en pan Viennois con cebolla y mayonesa. 
ALBACORE TUNA SALAD ON VIENNOIS
Albacore tuna salda, tomatoes & lettuce, served on Viennois bread with onions & mayonaisse.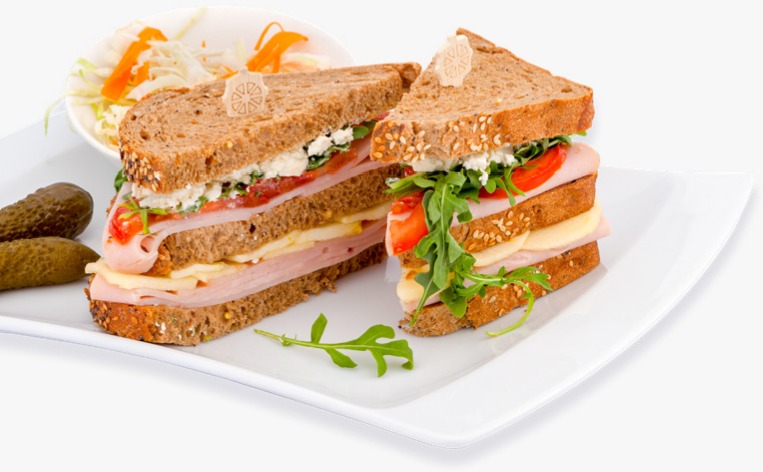 ERIC'S CLUB SANDWICH
Pavo, manzana en rodajas bañadas en miel, rúcula, queso feta, tomate, con nuestro pan especial.
HOMESTYLE CLUB SANDWICH
Turkey, honey dipped fresh apples, rocket, feta cheese, tomato, on our own special bread.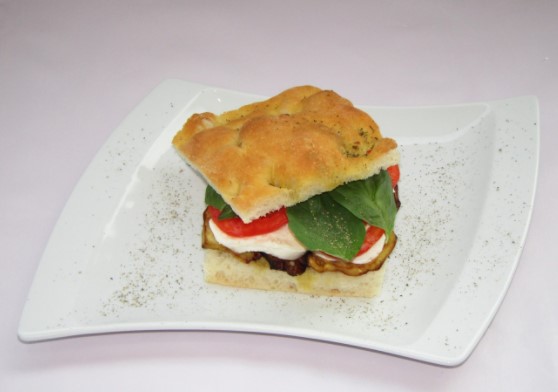 SANDWICH VEGETARIANO
berenjena, mozarella, tomate, albahaca en nuestra focaccia provenzal con ensalada de pimientos asados.
VEGETERIAN SANDWICH
aubergine, mozarella, tomatoes, basil on our provencal focaccia and a roasted pepper salad.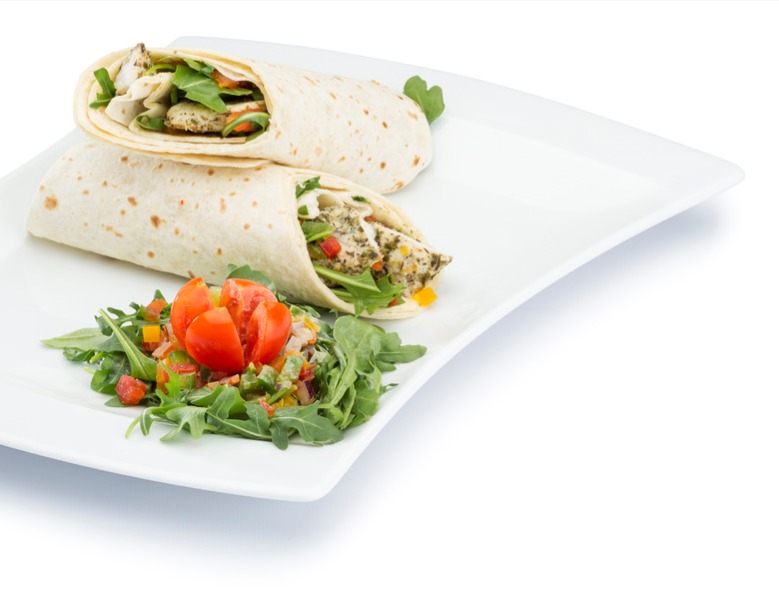 CON POLLO, ENSALADA, ALI OLI, PIMIENTO Y CEBOLLA
With chicken, salad, ali oli, bell peppers & onion

CON BONITO DEL NORTE, ENSALADA, ALI OLI, PIMIENTO Y CEBOLLA
With albacore, salad, ali oli, bell peppers & onion
CON SALMÓN AHUMADO, ENSALADA, ALI OLI, PIMIENTO Y CEBOLLA
With salmon, salad, ali oli, bell peppers & onion
CON VERDURAS, ENSALADA, ALI OLI, PIMIENTO, CEBOLLA Y AGUACATE
With vegetables, salad, ali oli, bell peppers, onion & avocado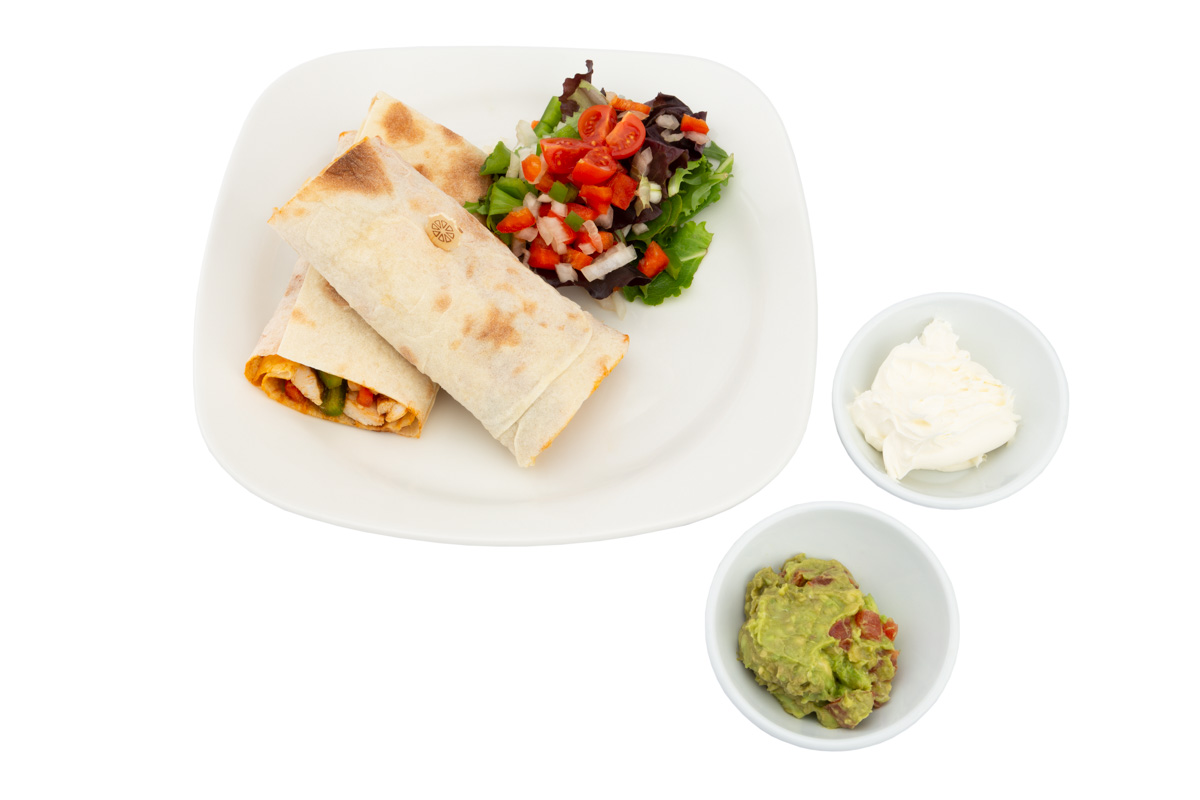 SANDWICH DE FAJITAS
Pollo, cebolla, pimientos, marinados en especias y hierbas con pan Pita
FAJITA SANDWICH
Chicken marinated with herbs and spicies, onions, bell peppers on our special Pita bread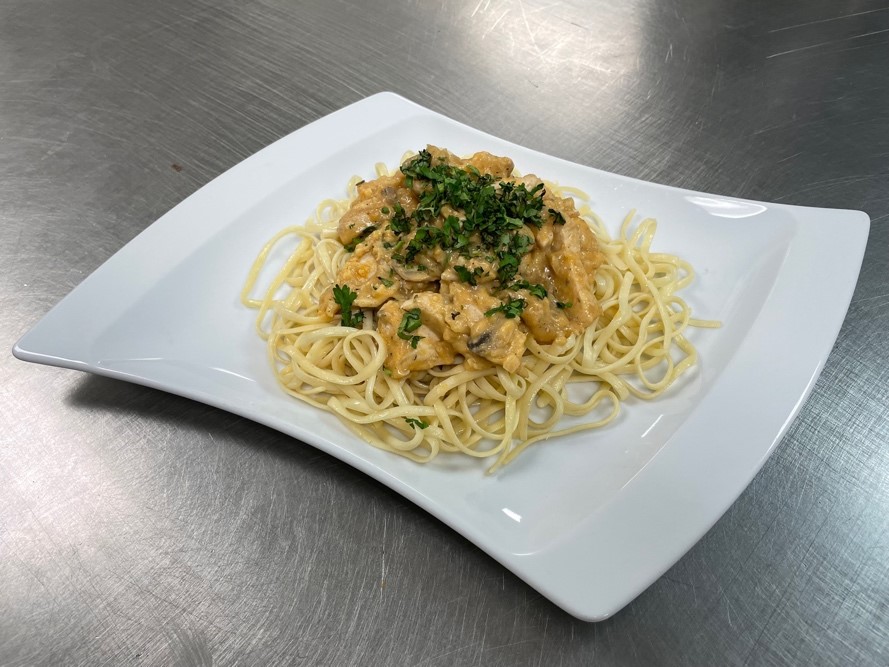 PASTA POLLO STROGANOFF
Tallarines, Pollo, con una Salsa Cremosa Stroganoff
PASTA CHICKEN STROGANOFF
Tagliatelle Pasta, Chicken with our Creamy Stroganoff Sauce.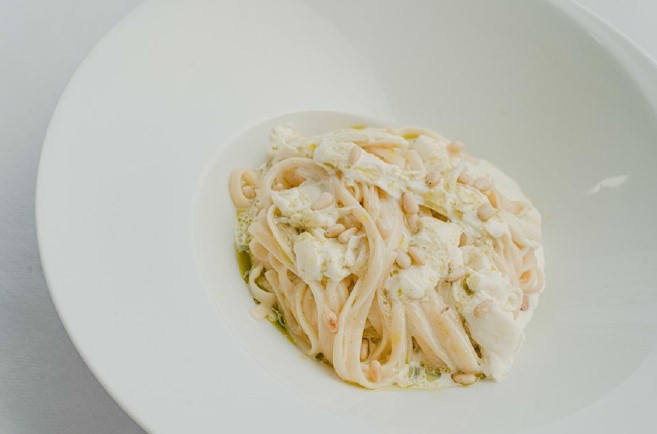 FETUCCINI ALFREDO
Pasta Tagliatelle, con Salsa de Queso Parmigiano y Queso Cheddar, Nata y decoracion de Salsa Pesto y Piñones
FETUCCINI ALFREDO
Tagliatelle Paste with Parmigiano and Cheddar Cheese Sauce, decorated with Pesto Sauce and Pine Nuts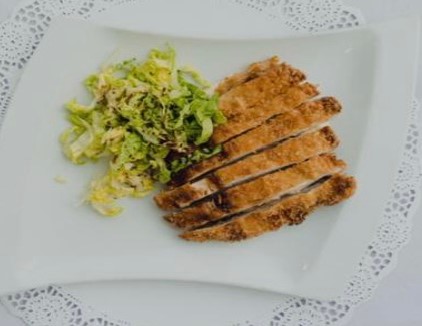 KATSU CHICKEN
Filete empanado de Pollo acompañado con una Salsa Misu y Ensalada de Lechuga y Salsa de yuzu
KATSU CHICKEN
Special Breaded Chicken Fillet with a Misu Sauce, Lettuce Salad and a Special Yuzu Sauce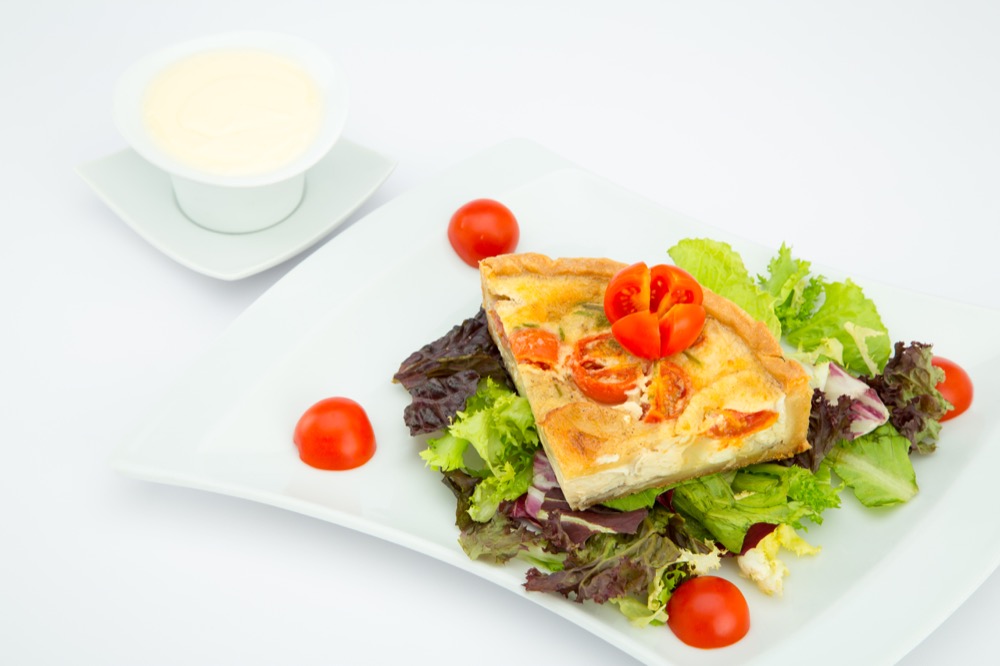 QUESO DE CABRA Y TOMATE CHERRY
Goat cheese with cherry tomatoes
NORDIQUE
Salmón y espinacas
Salmon and spinach
FORESTIERE
Champiñones, bacon tostado, cebolla, queso. 
FORESTIERE
Mushrooms, toasted bacon, onions, cheese.
LORRAINE
Jamón y queso
Ham and cheese
VEGETARIANA
Pimientos, brocoli, calabacín y cebolla
VEGETARIAN
Peppers, broccoli, zucchini and onions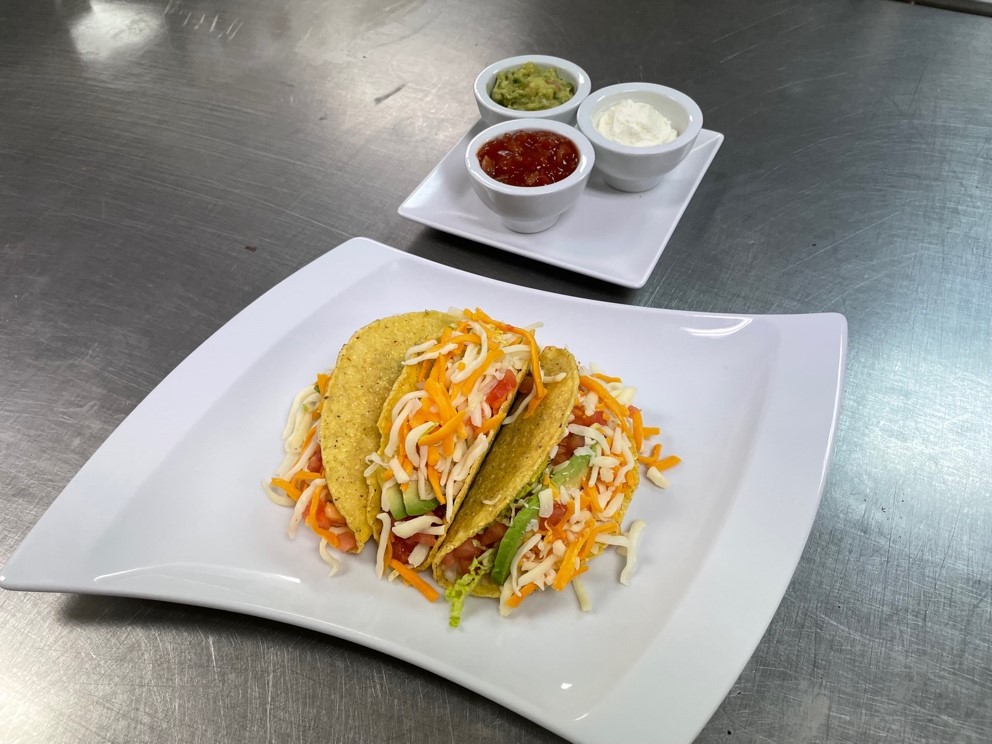 TACO DE TERNERA
Taco con Carne de Ternera con Especias Picantes, Lechuga, Tomate,Cebolla,Agucate, mezcla de Queso Cheddar y Mozzarella, acompañado con Guacamole ,Salsa Mexicana y una Salsa Agria.
TACO SHELL
Taco Shell, with a Mildly Spiced Ground Sirloin , Lettuce, Tomatoes, Onions, Avocado and a mixture of Cheddar and Mozzarella Cheese. Served with Guacamole, Mexican Sauce and Sour Cream.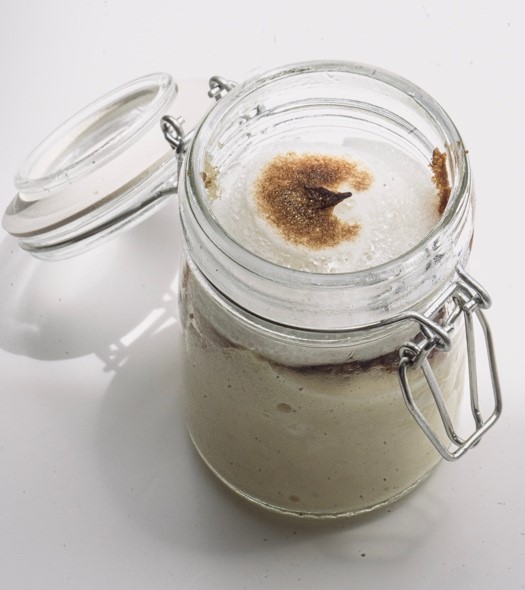 Tarro Norwegian Omelette
Bizcocho bañado en Licor Grand Marnier, Helado de Vainilla y Merengue
Moisted Spongecake with Grand Marnier Liqueur, Vanilla Ice Cream and Meringue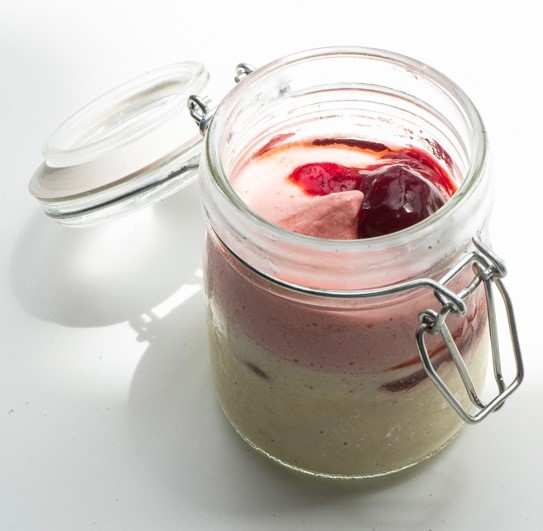 Tarro Strawberry Patch
Helado de Vainilla, Sorbete de Fresa y Mermelada de Fresa
Vanilla Ice Cream, Strawberry Sorbet and Strawberry Jam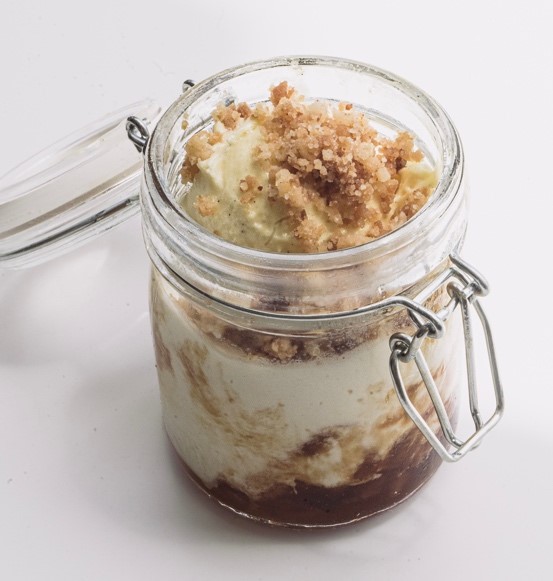 Tarro Tiramisú
Bizcocho de Soletilla, Helado de Tiramisu
Sponge Fingers, Tiramisu Ice Cream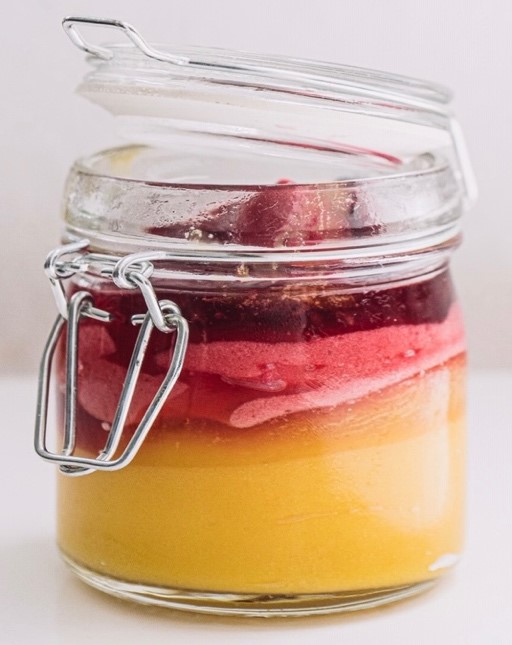 Tarro Sunset (SIN LACTOSA)
Sorbete de Frambuesas y Mango, Mermelada de Mango y Frambuesas
Raspberries and Mango Sorbet with Raspberries and Mango Jam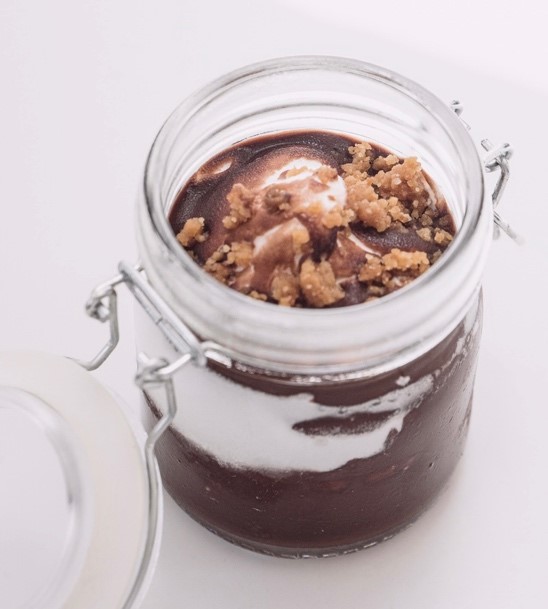 Tarro Bounty Rush
Sorbete de coco, Quella (Crema Chocolate con Avellanas), Crujiente
Coco Sorbet, Quella (Chocolate with Hazelnuts Cream), Crumble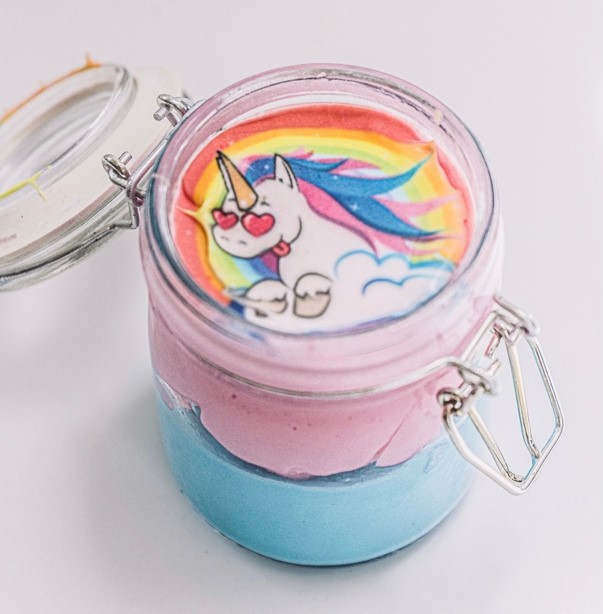 Tarro Unicorn Candy
Helado de los Pitufos, Nubes y Helado de Algodón de Azucar
Smurfs Ice Cream, Marshmallow and Cotton Candy Ice Cream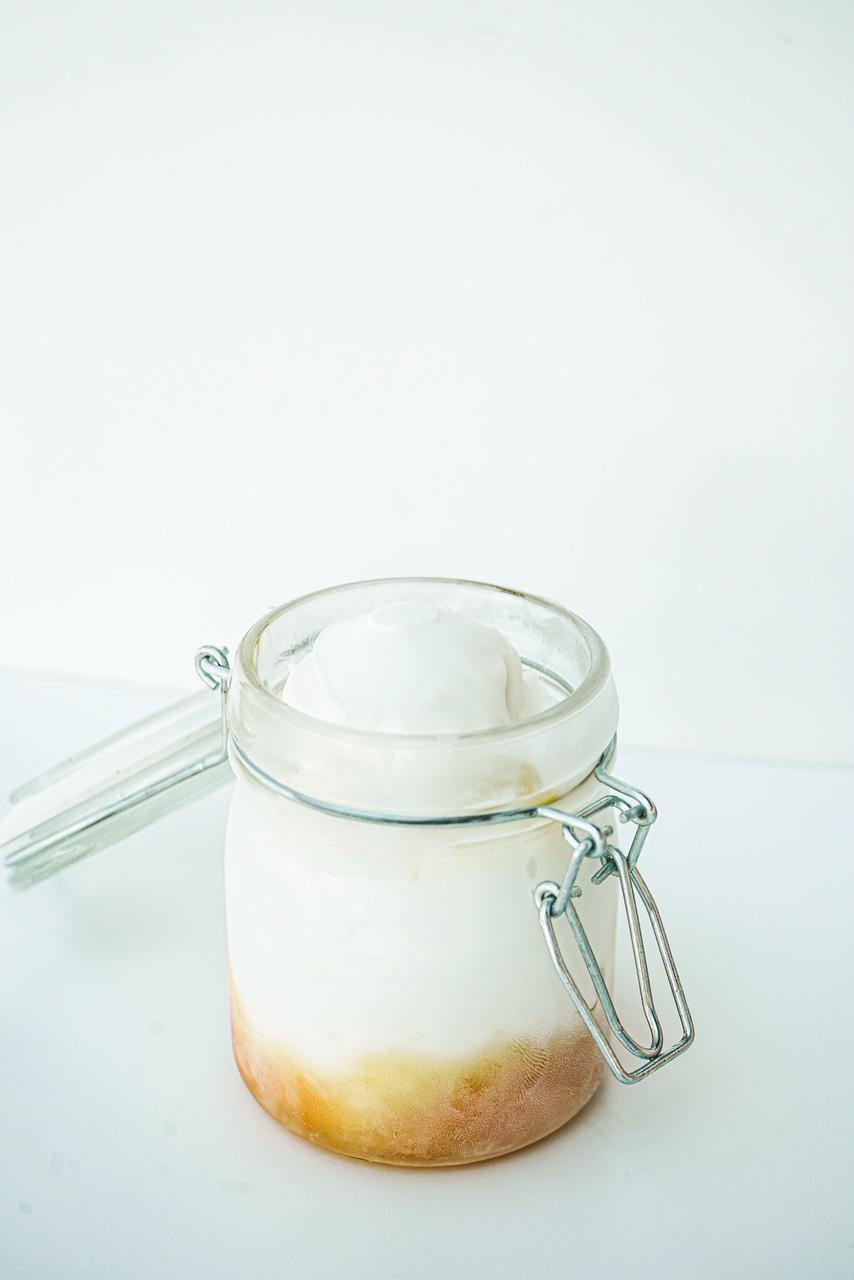 Tarro Yuzu
Helado de Yogur con Mermelada de Yuzu y Naranja
Yogurt Ice Cream with Yuzu and Orange Jam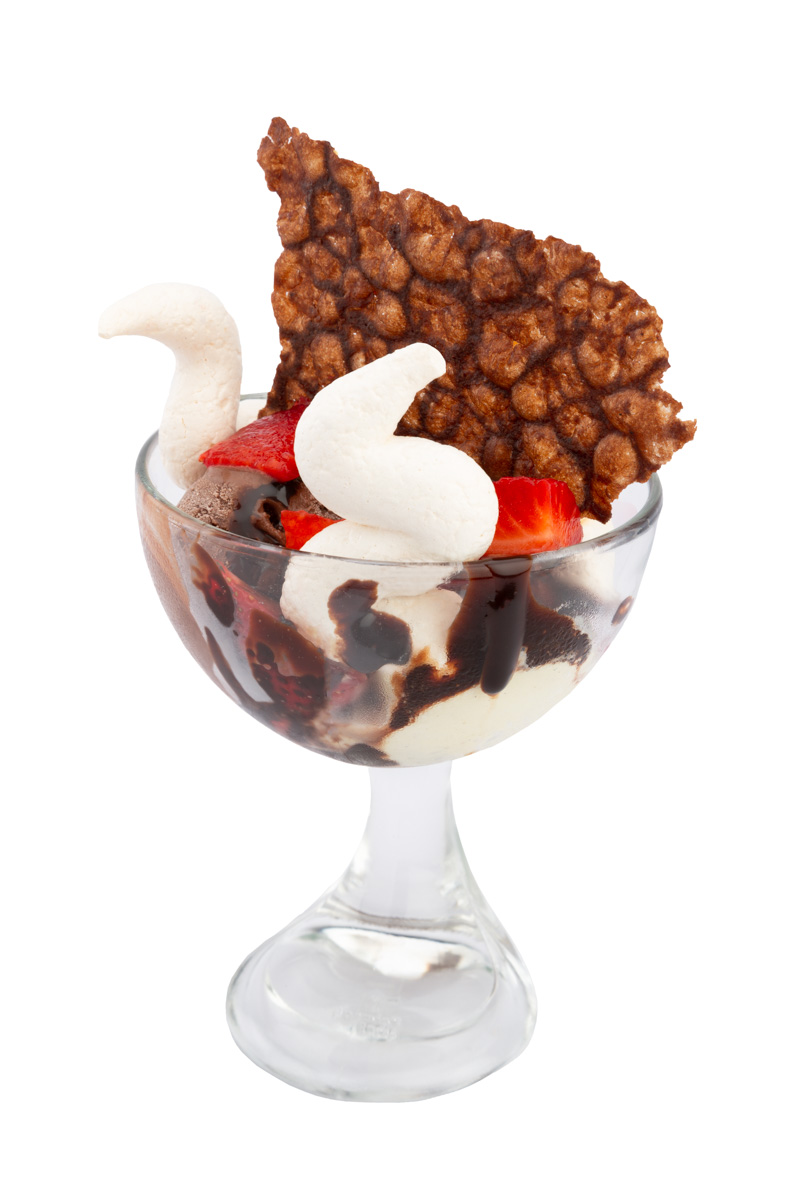 BLACK & WHITE
2 bolas de chocolate, 1 bola vainilla, fresas, sirope de chocolate, tejas crujientes y merengue francés
2 scoops chocolate, 1 scoop vainilla, strawberries, chocolate syrup, lace cookies & French merengue 
3 bolas / Scoops: 12,50€
2 bolas / Scoops: 9,50€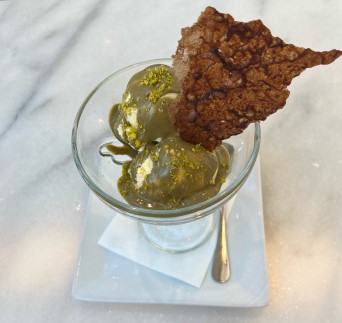 2 bolas /Scoops: 10,50€
3 bolas / Scoops: 13,50€
STRAWBERRY CREAM
2 bolas vainilla, 1 bola sorbete de fresas, merengue francés, fresas y sirope de fresa
2 scoops vanilla, 1 scoop strawberry sorbet, french merengue, strawberry & strawberry syrup 
3 bolas / Scoops: 12,50€
2 bolas / Scoops: 9,50€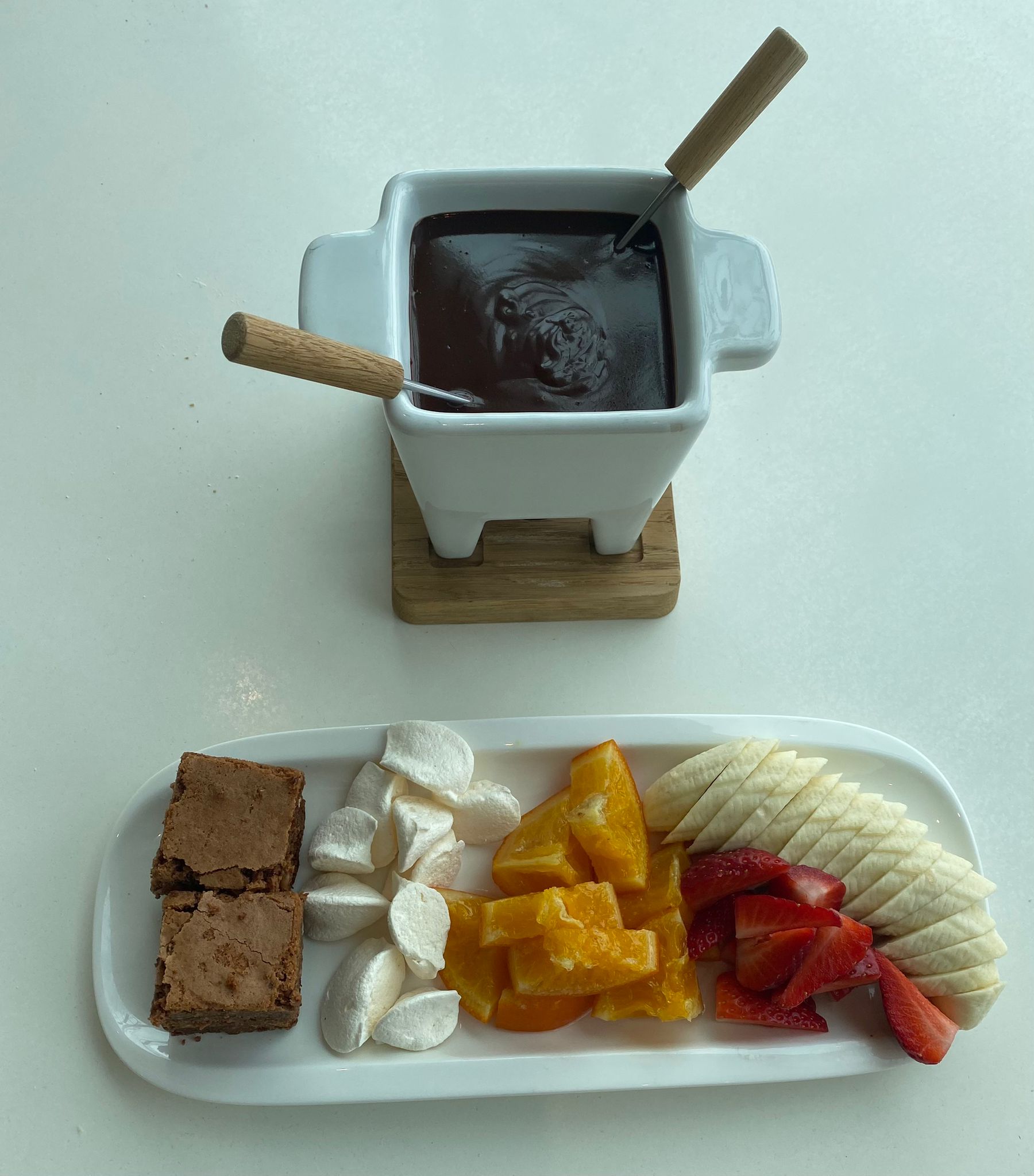 FINEST BELGIUM CHOCOLATE FONDUE
– Leche / Milk
Fresa, plátano, confiture de naranja, merengue y brownie
Strawberries, banana, orange confiture, merengue & brownie 
CAFÉ GLACE
2 bolas de helado de café y un chupito de café
2 scoops coffee ice cream & one shot of coffee
BROWNIE A LA CARTE
Brownie con helado de vainilla y nata
Brownie with vanilla ice cream & whipped cream
BATIDOS DE HELADO
Milk shakes
HELADOS / ICE CREAM
1 bola / 1 scoop: 3,75€
2 bolas / 2 scoops: 7,00€
3 bolas / 3 scoops: 10,00€
VINO TINTO DE LA CASA
House Red Wine
Glass: 5,25€
Bottle: 23,00€
VINO BLANCO DE LA CASA
House White Wine
Glass: 5,25€
Bottle: 23,00€
VINO ROSADO DE LA CASA
House Rosé Wine
Glass: 5,25€
Bottle: 23,00€
Glass: 6,00€
Bottle: 26,00€
CARAMIMBRE RIBERA DEL DUERO 2014
Glass: 6,00€
Bottle: 26,00€
MIRAVAL COTES DE PROVENCE 2018
Glass: 8,50€
Bottle: 38,00€
VINAS DEL VERO CHARDONNAY 2016
Glass: 6,50€
Bottle: 32,00€
YLLERA SAUVIGNON BLANC 2016
Glass: 6,00€
Bottle: 32,00€
JOHNNIE WALKER BLUE LABEL
JOHNNIE WALKER BLACK LABEL
MACALLAN 12 YRS. DOUBLE CASK
VODKA, GINEBRA, TEQUILA Y RON
VODKA, GIN, TEQUILLA & RUM (50ml.)
OLD FASHIONED
Rye Whiskey, biters de Angostura y soda
Rye Whisky, Angostura Bitters & soda
WHISKEY SOUR
Bourbon y lima
Bourbon & lime
NEGRONI
Campari, Vermouth y Ginebra
Campari, Vermouth & Gin
DRY MARTINI
Ginebra o Vodka y Dry Martini
Gin or Vodka & Dry Martini
MARGARITA
Tequila, Cointreau y zumo de lima
Tequila, Cointreau & Lime juice
WHITE RUSSIAN
Vodka, Kahlua y nata
Vodka, Kahlua & cream
MOJITO
Ron, sprite, hierbabuena y lima
Rum, Sprite, Mint & Lime
MOJITO SIN ALCOHOL
Virgin Mojito
APEROL SPRITZ
Aperol y Cava
Aperol & Cava
TINTO DE VERANO
Vino tinto y fanta de limón
Red Wine & Lemon Fanta
Copa / Glass: 8,00€
Jarra / Pitcher: 28,00€
Copa / Glass: 11,00€
Jarra / Pitcher: 38,00€